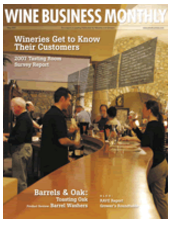 by Liz Thach, MW
04.07.2016. Imagine arriving in a foreign land where the houses are covered in grapevines and wine tasting takes place on the sidewalks. The architecture is filled with images of vines and grapes, and ancient fortresses and monasteries dot the hillsides. Wine is made in
qvevri
pots buried deep in the earth, and each spring "the baby wine is born." Even the traditional songs, sung in polychromic voices, praise the vine.
To a wine lover, it may feel like you've come home. Many people who live in the Republic of Georgia will agree with you, because they believe that this is the birthplace of wine. Though the neighboring countries of Turkey, Armenia and Iran may argue this, the fact remains that Georgia has proof in their National Museum in the form of ancient grape pips and
qvevri
dating from over 8,000 years ago.
But the Georgian wine industry is fighting a more important battle than arguing with neighboring countries about who has the oldest claim to winemaking. They are fighting to save their ancient grape varietals, many of which were nearly destroyed or lost during the Soviet era from 1922 to 1991.
"There are records showing that Georgia used to have over 1400 indigenous grape varieties, but today there are only 525, of which 45 are commonly used for wine," said Lado Uzunashvili, winemaker with Mukado Wines. "The Soviets brought much useful technology to our wine industry, but they only focused on grape varietals which could produce in large quantities. Therefore many of the ancient grapes were ignored or lost."
Today, teams of scientists are going from house to house, searching backyards for heritage varietals. When they find a few rows or even plants, they take cuttings so they can propagate and save these antique vines from extinction.
At the Scientific Research Center for Agriculture in the Kartli wine region, researchers have planted small vineyards and are making micro lots of wine from some of the rescued varietals, which have unusual names, such as Kapistoni, Chekobali, Chroghua, Kisi, and Danakharuli.
Tina Kezeli, Executive Director of the Georgian Wine Association, explains, "We are trying to preserve our ancient winemaking heritage. This is not only by trying to rescue lost varietals, but also training our young winemakers in the traditional methods of
qvevri
winemaking."
A qvevri is a clay pot that is buried in the ground and used for fermentation and aging of wine. It is different from an amphora, which is used to transport wine. The qvevri winemaking process is so unique that UNESCO approved it as an
"Intangible Cultural Heritage"
in Georgia.
The taste of wine made in qvevri can range from light and fruity to heavily textured and earthy. White grapes, such as Mtsvane, Kisi and Rkatsiteli, can produce orange colored wines that taste of dried apricots and nuts, to pale gold wines that are light and floral with a refreshing acidity. Reds are usually made with the Saperavi grape, which is reminiscent of syrah with its mixed berry and spicy notes.
Qvevri
red wines can be fruity and semi-sweet, or dry and complex with massive tannins.
Bishop David, director of the Alaverdi Monastery Winery, where they follow the traditional
qvevri
winemaking methods, is concerned that the art of making
qvevris
is dying out. "There are only two
qvevri
masters left in Georgia," he explains via interpreter. "That's why we are trying to revive Ikalto Academy so we can teach
qvevri
making there." Ikalto Academy was established in the 6th Century to teach philosophy and winemaking, and is located in the Kakheti wine region, Georgia's largest wine producing valley.
In order to raise awareness of the issue, the Georgians are inviting foreign investment in their wine industry, as well as encouraging wine tourists to visit the more than 200 wineries. Georgia is ranked by the World Bank as 15th in the world for ease of doing business, and doesn't require a visa for American citizens to visit. Another reason to visit is to sample delicious Georgian cuisine, which features lamb and fish dishes, fresh vegetables, fruits, cheeses, and some of the most delectable bread in the world to match its unique wines.
Dr. Liz Thach, MW is the Distinguished Professor of Wine at Sonoma State Unviersity, and recently returned from a wine trip to the Republic of Georgia.
Source
To add this Search Box to your website, click here. Many designs are available.