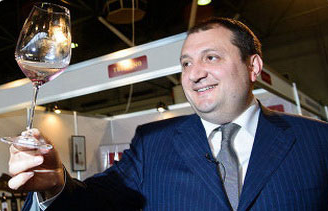 24.01.2015. The glass designed for Georgian Saperavi wine will appear on the local market in early February (read also
here
). President of Georgian Sommelier Association Shalva Khetsuriani says that a final version of the cup has been approved and is currently being manufactured by Austrian glass wine company Riedel.
Khetsuriani explains that there will be two different versions of the glass: handmade (more expensive) and factory-made. The Saperavi glass will be intended for restaurants, hotels and wine lovers.
Shalva Khetsuriani spoke of the geometry of the glass, which ensures its uniqueness.
To add this Search Box to your website, click here. Many designs are available.