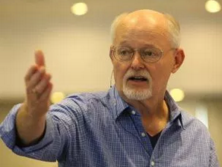 by Mike Veseth
31.08.2016. In a few days Sue and I will be jetting off to the Republic of Georgia for the first United Nations World Tourism Organization Global
Conference on Wine Tourism
.We have been trying to learn all we can about Georgia and its wine and wine tourism industries in preparation for the trip. I thought you might be interested in three of the resources we have found especially useful.
Taber's Final Frontier
George Taber spent the best part of a year circling the globe collecting wine tourism experiences that he chronicled in an entertaining 2009 book called
In Search of Bacchus
. Most of the places Taber visited would be on any globetrotter's wine tourism map — Burgundy, Bordeaux, Tuscany and so on — and his reporting and first person accounts are very interesting. Taber waited until the final chapter to veer off the conventional road map to visit Georgia, which he calls wine's "final frontier."
Taber had a great time in Georgia, the "Cradle of Wine," 8000 vintages and counting. He loved the people and culture and was fascinated by the wine, reporting on the traditional wine-making process using big clay jars called
qvervi
(which are buried in the earth as shown below) to ferment and store the wine until ready to drink.
Taber comments on consumption patterns as do most who write about Georgian wine. A rule of thumb, he notes, is to allow for two or three liters of wine per person at a supra banquet or celebration, where tradition requires that guests drain their glasses after each toast.
When celebrity chef Anthony Bourdain visited Georgia he also cited high alcohol consumption and complained of frequent hangovers, although this might be Bourdain being Bourdain as much as Georgian tradition. I will let you know what I find out.
My wine economics colleague Kym Anderson visited Georgia a few years after Taber to analyze the wine industry's potential as an engine of economic development. His 2012 report,
Georgia, Cradle of Wine: the next "new" wine exporting country?
, makes good reading.
Anderson found the wine market quite segmented. Most of the large domestic demand was satisfied by basic traditional wines, a surprisingly large proportion being home-produced. Industrial production of wine for export to former Soviet countries made up a second market segment. Rising quantities of wine are made for export to other markets (including US, Canada, UK, etc), where quality expectations are different than the Russian market and production adjustments necessary.
A recent
report
lists Georgia's five largest export markets as Russia, Ukraine, China, Kazakhstan and Poland although there have been substantial sales increases (albeit from a low base) to Germany, the UK, and Canada.
Anderson clearly sees potential for Georgian wine exports if industrial and agricultural upgrading continues, but he is especially interested in wine tourism, which he sees having potentially greater impact on rural incomes and employment. Georgia's decision to host the UNWTO program is consistent with this priority. International tourism is an important income source for Georgia and wine tourism has growth potential.
Anderson makes a number of specific recommendations for upgrading hospitality and winery facilities to make them more appealing to wine tourists. We will be interested to see what progress has been made in this regard in the short time since Anderson's report.
Back to the Future of Wine
Natural wine proponent Alice Feiring seems to have found her "tribe" in Georgia. Her 2016 book
For the Love of Wine
is an entertaining, informative and deeply personal account of her encounters with Georgia wine and wine-makers.
Feiring is taken by the naturalness of the Qvervi wine-making process and the dedication of those who kept this tradition alive during the long Soviet wine winter. Whereas Anderson's concern is economic development, Feiring worries more about the soul. She sees Georgia's past as a path to a better, more soulful future.
But she worries these traditional wines are threatened by a new foe — those US, UK, and EU markets that seem to demand "me too" wines made in an international style with lots of additives and manipulation. For Feiring, Russian communism and international capitalism are "twins separated at birth" in the sense that each destroys the essence of wine in its own way.
Feiring's mission is to support those who seek to make high quality traditional wines. But there are problems. The Georgian domestic market for such wines with their necessarily higher price compared with home production is not large enough to support the craft industry, which means that buyers must be found in other countries.
Feiring's tribe needs to grow to support the wines she treasures. The natural wine movement is growing in part due to her determined efforts. Perhaps wine tourism will convert visitors to natural wine (and Georgian wine) ambassadors.
That is a sip of what I'm learning and a hint of the sorts of questions we hope to explore. Georgia is definitely on my mind!
>><<<
We appreciate everyone who helped us prepare for this trip including the officials and staff at the UNWTO and the Georgia National Tourist Administration plus Mariam Anderson, Prof. Kym Anderson, Nino Turashvili, Viktoria Koberidze, Irakli Cholobargia, George Akhalkatsi, and Hermes Navarro del Valle.
Source
To add this Search Box to your website, click here. Many designs are available.