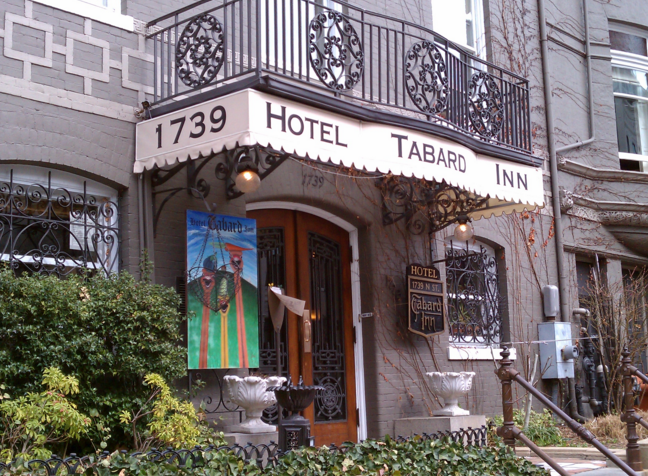 24.08.2016. (Hvino News). Please join us for a Georgian wine tasting and dinner conversation with Janet Cam, Janet Cam Consulting, LLC and Noel Brockett, Director of Operations and Sales, Georgian Wine House.
WHEN: Thursday, August 25, 2016 from 6:30 PM to 9:30 PM
WHERE: The Tabard Inn - 1739 N Street Northwest, Washington, DC 20036, United States
The Republic of Georgia is considered to be the birthplace of wine – with supporting archaeological evidence dating back to 6000 BC. But is there more than pure historical interest in this fact? Indeed! An ancient Georgian winemaking technique unearthed by the archaeologists has become a passion once again, in modern Georgia: the
qvevri
method, recognized by UNESCO as the oldest winemaking tradition on the World Heritage list.
These natural wines made with wild airborne yeast have a cider-like nose and oxidized taste reminiscent of sherry. Though the method is rooted in ancient Georgia, modern winemakers around the world have now created an "amber/orange" wine trend, a renaissance of white wine vinified with skin contact which first took place with the use of
qvevri
. An example of amber wine is available on our wine list by the glass.
Another reason to take a look at Georgian wine is the exciting profusion of native grape varieties: over 500 of them, unknown to most of the world. Wines made from some of these varietals will be paired with the dinner menu. A few years ago, USAID invited six food and wine professionals to visit the Republic of Georgia. Janet Cam was one of them. She has been an enthusiastic proponent of these value-for-money wines ever since, placing them on client wine lists.
Chef Joud Achkar has carefully paired each course to showcase the versatility as well as the unique characters of each wine. We look forward to sharing with you!
The Menu:
Reception
Bagrationi Classic Brut *Sparkling*
First Course
2013 Teliani Valley, Tsinandali *White*
Local Heirloom Tomato and Cucumber Salad with Fresh Mozzarella
Muhummara Dip with Pita Bread
Second Course
2014 Vinoterra, Rkatsiteli *Amber*
Chicken Kofta with Green Pea Rice
Main Course
2014 Vinoterra, Saperavi *Red*
Roasted Rack of Lamb served with Pan Roasted Mediterranean Vegetables
Dessert
2015 Teliani Valley, Tvishi *Semi-sweet*
Mandaleena Orange-Coconut Pudding
© Hvino News
To add this Search Box to your website, click here. Many designs are available.