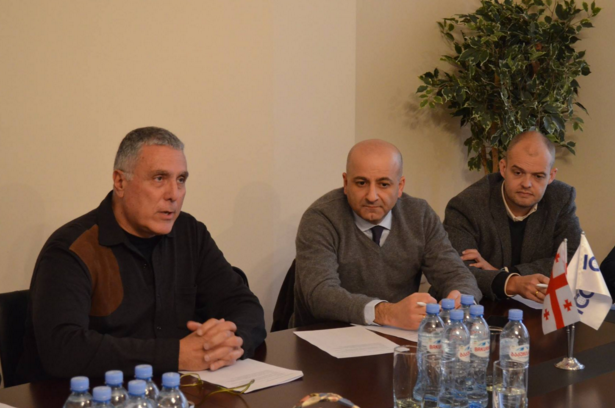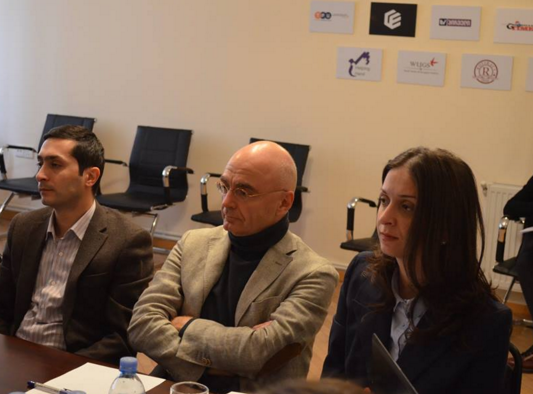 18.02.2017 (Hvino News). International Chamber of Commerce in Georgia (ICC Georgia), one of most influential business associations in Georgia, has recently elected its commissions' chairpersons.
Hvino News
is pleased to announce that Alexander Kaffka, founder of Hvino publications, was appointed as chairman of ICC's Commission on PR, Marketing & Media. Nutsa Abramishvili, CEO of Schuchmann Wines, will chair ICC's Commission on Agriculture & Wine Industry. Maya Sidamonidze, owner of Hotel Terrace and former head of Georgia's Department of Tourism and Resorts will chair ICC's Commission on Travel and Tourism.
"To chair ICC's Commission is not only a high honour - we consider it as a great opportunity to make a more meaningful contribution to country's development in the fields of marketing and mass media", - said Mr. Kaffka.
The full list of ICC's commissions and their heads can be found
here
.
ICC Georgia, established in 2002 as the Georgian chapter of the International Chamber of Commerce, unites over 350 corporate and youth members and 27 business associations. It is considered the largest and most vocal business association in the country. The International Chamber of Commerce is the largest business organization in the world that includes over 6.5 million businesses and chambers of commerce. ICC consults regularly at the global level with the G8, G20, the World Bank, WTO, and the United Nations.
© Hvino News
To add this Search Box to your website, click here. Many designs are available.