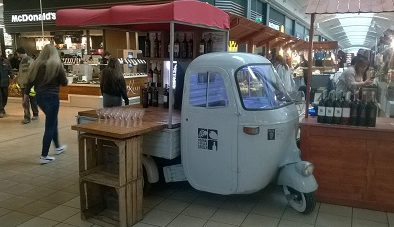 28.03.2018 (Hvino News). One of the biggest shopping mall chains in Krakow (Poland) is hosting a Georgian wine testing event for people who are looking for specific products for the Easter table. Other activities aimed at promoting Georgian wine will be held throughout Poland, as this country represents one of the strategic markets for Georgian wine export.
The event in Krakow is held from March 22 until the end of month. It is organised by the Georgian National Wine Agency's contractor company Malinova LLC.
Poland is one of the largest importers of Georgian wine. Last year, 2,676,440 bottles of Georgian wine were exported to Poland, according to NWA.
© Hvino News
The First Saperavi World Prize: RESULTS