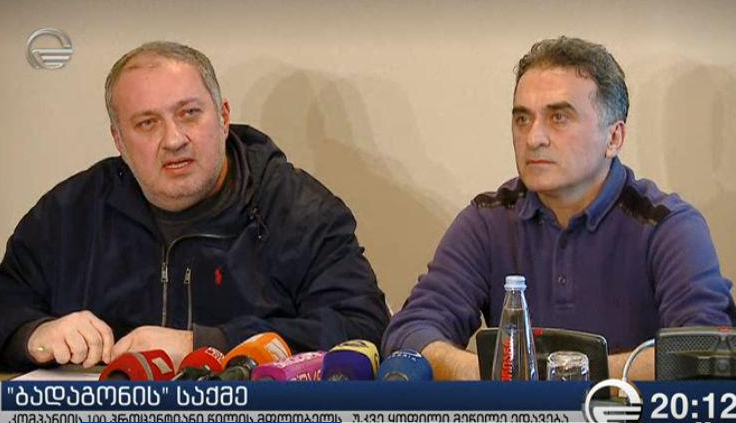 08.02.2018 (Hvino News) Two plants of Badagoni wine company suspended operation on February 7, after the investigators from the Ministry of Finance showed up at the company headquarters in the morning.
Officers of Investigation Service of Finance Ministry are studying financial documentation in the framework of a criminal case involving the misappropriation of the company's shares. A criminal case was launched upon the application of Vladimer Janjghava, a former shareholder, who demands return of his shares.
At a press conference George Salakaia, the current owner of Badagoni, asked the Prime Minister to interfere in the process. "I categorically appeal to the government of Georgia, and the Prime Minister: Mr. George, you know my attitude to my country. I am the father of seven children. You know my attitude to this industry, I very ask you to interfere in this matter today. I say sincerely, in front of all television cameras: I and my colleagues will not concede Badagoni to the end of our lives", said Mr. Salakaia.
Current management talks about interests of former high-ranking officials Davit Bezhuashvili (former PM and brother of ex-chief of the Foreign Intelligence Service Gela Bezhuashvili) and Kakha Damenia. According to Mr.Salakaia, David Bezhuashvili attempted in 2006 and in 2012 to "lay his hands" on Badagoni.
The Georgian Prime Minister instructed the business ombudsman Irakli Lekvinadze to take under personal control the processes that are taking place around Badagoni. "It is important that the functioning of the business is not hampered. As far as I know, the investigative service did not stop the production process in the company and it is important that the company continue its full-fledged functioning," - Lekvinadze said. However, according to a company's employee, "After the Investigation Service entered our head office the company was paralyzed".
Last month Badagoni was listed as the largest wine exporter in Georgia (read more:
Badagoni is the leader of Georgian wine exporters
).
© Hvino News
To add this Search Box to your website, click here. Many designs are available.