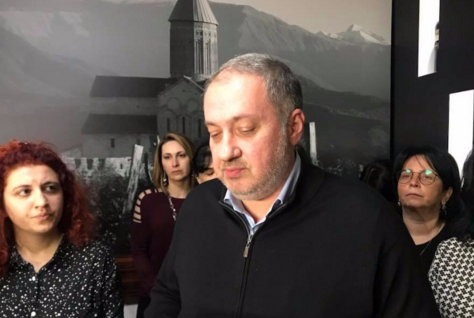 06.03.2018 (Hvino News). As Giorgi Salakaia, owner and founder of the Badagoni wine company, said at a press conference, the company headquarters in Tbilisi would be closed in the framework of crisis management regime. The company's management will temporarily move to Kakheti region, where two Badagoni's enterprises are located. Badagoni will continue to fulfill its obligations to Georgian and foreign contractors, stressed company's head.
According to the businessman, because of the "dirty information campaign" launched around Badagoni over the past week, the company lost two of the largest contractors. Mr. Salakaia said that he informed Georgian Prime Minister Georgi Kvirikashvili about the situation, and received from him a promise to study the issue and provide support. "I want to emphasize that from the side of the Prime Minister I felt full support towards the company and sincere desire to help, since this issue concerns not only Badagoni, but the entire country," Salakaia said. The businessman expressed his readiness "to solve all issues related to claims against the company judicially, as it happens in civilized and democratic countries."
Literally a few hours after the briefing, the Ministry of Environmental Protection and Agriculture made an official statement that the Badagoni company would continue operation without hindrance.
"Business interest is important and should be taken into consideration. Also, each enterprise must be able to work regardless of the dispute between the founders,"- says in the Ministry. - "In the case of Badagoni, we are dealing with financial disputes between two private entities that should not affect the company's business activities. The Ministry expresses the hope that the company's partners will continue commercial relations with Badagoni, and all projects will be successfully implemented".
For more detail on Badagoni dispute, read:
Head of Badagoni rejected accusations
.
© Hvino News
The First Saperavi World Prize: RESULTS