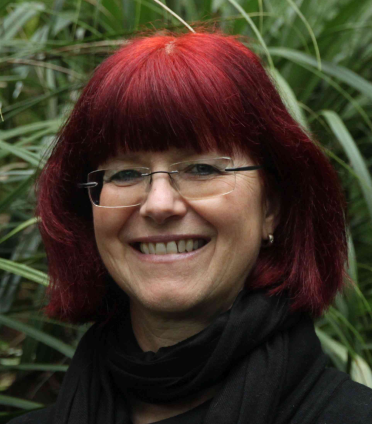 Hvino World News is our column focusing on important events and news from international wine world scene which may be useful and relevant to Georgian wine industry. The column is authored by Ute SEITZ, wine author and wine tourism adviser (Tbilisi).
24.03.2017 (Hvino News). From March 19th to March 21st 2017 ProWein specialized trade fair was held in Düsseldorf, Germany.
At the worlds' biggest and most important wine and spirits fair about 6,300 exhibitors from more than 60 nations presented their products to more than 58,000 visitors from 130 countries. ProWein is a specialized fair. So, only persons whose profession has a relation to wine or spirits, like winemakers, wine traders, importers and exporters, restaurant managers, sommeliers, wine journalists, etc. are allowed to visit the trade fair. About half of the 58,000 visitors come from Germany, the other half are mainly from European countries. About 3,000 visitors come from North- and South America, and about 2,500 from Asian countries.
It is amazing when you arrive at the Messe Düsseldorf and see these big halls filled with wine stalls. Where to start tasting - overseas, France, Italy, Spain, Germany?
9 out of 17 halls are occupied by ProWein - two halls for German exhibitors, two halls for French exhibitors, nearly two halls for Italian exhibitors – including stalls from other European countries and Georgia, one hall for Spanish and Portuguese exhibitors, one for Austrian wineries. Even if you visit all three days it is not possible to taste all the wines and spirits presented. A framework program with about 500 tastings was held additionally. As a visitor you have no chance to see and taste everything. You have to make yourself a program and try to concentrate on what you want to see and taste.
We started our visit at 11 o'clock with a German sparkling wine tasting hosted by the German wine women association 'Vinissima'. The German sommelier Nathalie Lumpp presented 12 German
Sekt
(sparkling wines – in English usually still called 'Champagne' – even if this is according to European law not allowed any more) made by 'Vinissima' female winemakers. After this "
Sekt
breakfast" we strolled through the Italian wine scene – Emilia-Romagna, Piemont, Toscana, Trentino, Friuli Venezia-Giulia, Veneto, Sicilia… and arrived at one of the two Georgian stands. In hall 15 H01 we found Askaneli Brothers Ltd., Georgian Wine House Ltd., Mosmieri, Gevelli, Qimerioni Ltd., Tsinandali Old Cellar Ltd. and Vaziani Company LTD. We tasted some good Saperavi, Tsinandali and Kakhuri wines [see full list of Georgian participants
here
-
HN
]
At 1 o'clock we went to the stand of
Vinum
European wine magazine, where the presentation 'Georgia – viticulture since more than 7,000 years' was announced. About 60 people had gathered to attend this presentation which turned out to be a tasting of 14 Georgian wines presented by the German wine journalist Rudolf Knoll. First of all Mr. Knoll corrected the title of the presentation by telling the people that according to new archaeological findings Georgia has a viticultural and winemaking tradition of 8,000 years.
The following wines were tasted in this order:
1) 2015 Mtsvane "Melkarisi" – Friends Cellar;
2) 2015 Kisi, Makashvili Cellar, Qvevri – Vaziani Company;
3) 2015 Rkatsiteli, Region Tsinandali – Tbilvino;
4) 2015 Rkatsiteli, Region Kakhuri, Qvevri – Winery Mosmieri;
5) 2014 Kisi/Mtsvane – Teliani Valley;
6) 2015 Rkatsiteli Qvevri – Besini Ltd.;
7) 2016 Krakhuna – Winery Khareba;
8) 2015 Saperavi, Region Kindzmarauli, semi sweet – Cooperation Georgian Wine Ltd.;
9) 2014 Saperavi Premium – Askaneli Brothers;
10) 2013 Premium (Saperavi, Merlot, Cabernet Sauvignon) – Besini Ltd.;
11) 2013 Saperavi Region Napareuli – Wine Company Shumi LTD;
12) 2015 Saperavi "Royal Mukuzani" – Kakhetian Traditional Winemaking LLC;
13) 2013 Kvareli Special Reserve – Corporation Kindzmarauli;
14) 2012 Saperavi Réserve Royal – Chateau Mukhrani.
Not much information was given on Georgia's wine regions, PDOs and grapevine varieties, and no pictures were shown.
After the tasting we went back to see the second Georgian stand where the following wineries presented their products: Badagoni, Besini Ltd., Cooperation Georgian Wine Ltd., Friends Cellar JSC, Georgian Wines and Spirits Company Ltd., JSC Bagrationi 1882, JSC Chateau Mukhrani, Kakhetian Traditional Winemaking LLC, Kakhuri Ltd., JSC Corporation Kindzmarauli, Kindmarauli Marani LTD, LLC Dugladze Wine Company, Tbilvino JSC, Telavi Wine Cellar JSC, Tsinandali Old Cellar Ltd., Wine Company Shumi LTD, Wine Man Ltd., Winery Khareba Ltd.
We did not taste wines from all these companies because we wanted to taste some South African wines – which we did – and some French, Spanish and Italian ones. The last station of our visit was 'in Portugal' at the port wine manufacturer Calem - one of the Portuguese market leaders. We tasted very young ports as well as vintage ruby ports and tawny ports. Some of them are blended from different vintages to 10, 20 or 40 year (on average) old ports. This is a completely different and very interesting part of the 'wine world'. The absolute highlight was a vintage ruby port from the year 1961.
© Hvino News
To add this Search Box to your website, click here. Many designs are available.