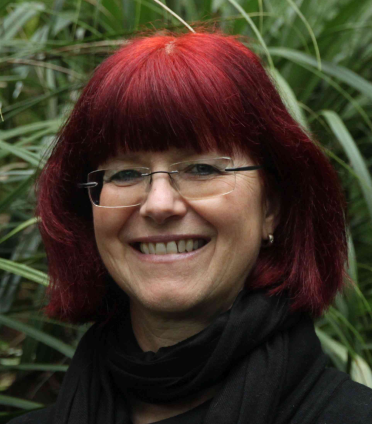 Hvino World News is our new column focusing on important events and news from international wine world scene which may be useful and relevant to Georgian wine industry. The column is authored by Ute SEITZ, wine author and wine tourism adviser (Tbilisi).
13.03.2017 (Hvino News). The actual available figures of the EU wine markets give an insight on the situation and development from about 1.5 years ago. The time-delayed publication of the data is owed to the complexity of summarizing data on regional, national and EU level. As one can assume development on the wine market does not happen erratic but rather for longer periods the data still give a compact contemporary orientation.
The wine market volume of the five biggest EU wine markets sums up to 92 million hectolitres. With 28 mn hl France is the biggest wine market, followed by Italy (21 mn hl) and Germany (20 mn hl). These three countries stand for 69 mn hl or more than two-thirds of the TOP 5 groups' wine market volume.


Concerning the per capita consumption France is number one with 43 litres per person per year. However, in the years since 2000 the French wine consumption declined on average by 10 l per person per year. The highest decreases reports Spain with 15 l per person per year or – 41 % - a tremendous decline.


About the reasons can be speculated. Basically the economic frame conditions might be responsible.
The decrease in consumption is also important for the placement of freed wine volume on the market, which triggers price pressure and increased export efforts.
In this long term comparison of one and a half decades the positive consumption development in Great Britain is striking. The sustainability of this trend, due to influences on economic developments in recent years and especially of the Brexit, needs to be awaited.
Very interesting is the decline in wine consumption in the traditional wine-drinking countries France, Italy and Spain.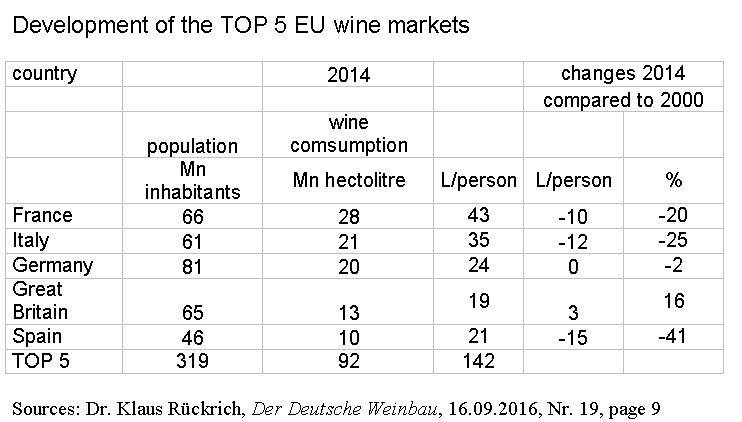 © Hvino News
To add this Search Box to your website, click here. Many designs are available.