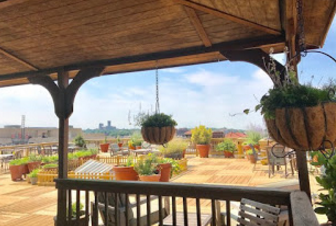 03.07.2017. (Hvino News). A private wine tasting for members of "Grapes & Grains" international community in Washington, DC (USA) will focus on wines from Georgia, Hungary and Croatia. The event is scheduled for July 16 at 6:00 PM at Jeannie's Rooftop, in Washington's prestigious DuPont Circle neighborhood.
"During the event, we will be talking about the wine culture in these countries, besides the indigenous grape varieties and the ancient wine-making techniques used for production, in some of these wine producing regions. Georgia is considered to be one of the most ancient wine region of the world. Through numerous archaeological discoveries it has been found that Georgia has an 8,000 year history of wine-making tradition, and at the very core of this tradition is the use of a clay vessel called qvevri", - reads the event description.
Admission: $25 (includes wine tasting and light snacks). Tickets must be purchased at:
Rooftop Wine Tasting.
© Hvino News
To add this Search Box to your website, click here. Many designs are available.