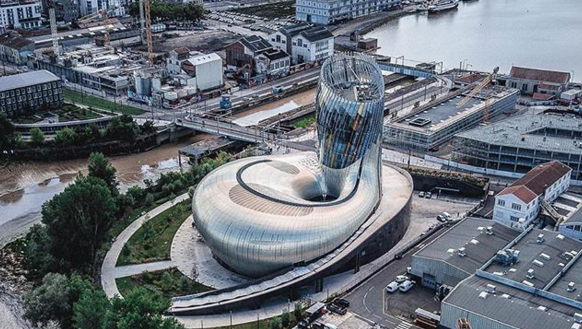 27.07.2017 (Hvino News). Georgia's solo exhibition celebrating its traditional wine culture at Bordeaux Centre for Wine and Civilisation (La Cité du Vin) will open next Monday.
Georgia is the first 'Guest Wine Region' (
Vignoble Invité
) at prestigious centre La Cité du Vin in Bordeaux, opened last year. Read more at:
French President opens "Cité du Vin" in Bordeaux, meets with Georgian Prime Minister
.
The exhibition "Georgia, cradle of viticulture" will be open from July 31 to November 5, 2017. Produced by the Georgian State and the Georgian National Museum in Tbilisi, this exhibition will showcase 125 archaeological and ethnographical exhibits, works of art as well as period photographs from the Georgian National Museum collections.
The exhibition is organised by the National Wine Agency of the Georgian Ministry of Agriculture, the Georgian Wine Association, and the National Intellectual Property Center of Georgia.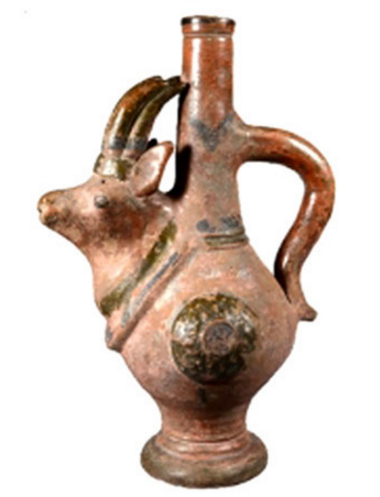 "Numerous archaeological findings attest to a proven and recognised human presence in the country's south-eastern region since the Palaeolithic era. It's in this region, on a Neolithic site belonging to the so-called Shulaveri-Shomutepe culture, where discoveries have allowed to prove Georgia's origins in wine-making. The following era, the Neolithic period, is characterised in Georgia by significant agricultural, economic and vinicultural development. Through the archaeological discoveries of the Bronze Age, you can find out how agriculture and metallurgy, the two main branches of the economy in this era, contributed considerably to the development of Georgian wine growing" - reads the description of the exhibition.
Besides archaeological findings, the exhibition explores the link of Georgian wine culture with Christianity. Saint Nino of Cappadocia in the 4th century came to evangelise Georgia with the Grapevine Cross made with vine branches. This cross has become the symbol of the Georgian apostolic church.
In addition, this exhibition will presents an opportunity to learn more about Georgian history and everyday life from the mid-19th century until the early 20th century through the exceptional collection of photographs by Dimitri Ermakov, a key ethnographic, archaeological and cultural source on Caucasian history.
Ticket cost: €20.0 (Permanent tour included)
© Hvino News
To add this Search Box to your website, click here. Many designs are available.