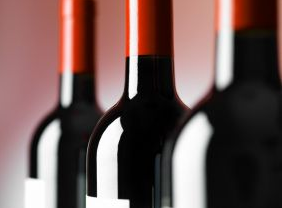 06.07.2017 (Hvino News). According to official data, in January-July 2017, around 31.5 million bottles of wine were exported from Georgia to 44 countries worldwide. Based on these numbers, exports were 59 percent higher in the last six months than the same period in 2016.
January-July wine exports this year amounted to $70.5 million, which is 51 percent more than 2016.
"According to the export data of the first half of 2017, wine export has grown by 60% compared to the same period of the previous year. In January-July, exports increased to the European Union, China, USA and other traditional markets, which is a result of collaborated work and marketing activity of the National Wine Agency and wine sector," the head of the NWA Giorgi Samanishvili said.
The top importers of Georgian wine during this period were Russia (19,313,343 bottles), China (3,842,412), Ukraine (2,983,000), Poland (1,212,704) and Kazakhstan (1,163,827).
In addition, during the six-month period 6,858,734 bottles of brandy were exported to 17 countries, 66 percent more than in 2016. January-July brandy exports this year amounted to $16 million, which is 88 percent higher than the earnings for 2016.
On the whole, export income for alcoholic drinks this January-July amounted to $122.14 million, or a growth of 56 percent, compared to the same period in 2016.
© Hvino News
To add this Search Box to your website, click here. Many designs are available.