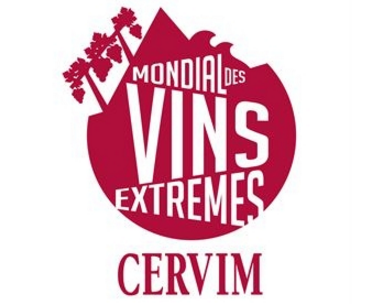 31.07.2017 (Hvino News). Georgian wines have received top awards at international wine competition 'Mondial des Vins Extrêmes CERVIM' in Valle d'Aosta, Italy.
Badagoni Saperavi Reserve 2010 was awarded with Grand Gold medal, the competition's highest award.
Another Georgian wine - Chigogidze Wines Saperavi 2015 - was awarded with a silver medal.
CERVIM - Centre for Research, Environmental Sustainability and Advancement of Mountain Viticulture - is an international organisation set up for the specific purpose of promoting and protecting the heroic viticulture. CERVIM defined the criteria to idenfify "heroic" viticultuire
as follows:
Vineyard sites at altitudes over 500 meters.
Vines planted on slopes greater than 30%.
Vines planted on terraces or embankments.
Vines planted on small islands in difficult growing conditions.
The Mondial des Vins Extrêmes is competition organised by Cervim under the auspices of the O.I.V. (International Organisation of Vine and Wine) and patronized by the Ministry for Agricultural, Food and Forestry Policies. It is the only international wine competition specifically for wine produced in "heroic" vine-growing areas. The competition selects the best wines from extreme viticulture with the aim of promoting and safeguarding the produce from small vine-growing areas having their own distinctive history, traditions and uniqueness; areas with high environmental and landscape value, mostly cultivating local vine varieties.
© Hvino News
To add this Search Box to your website, click here. Many designs are available.