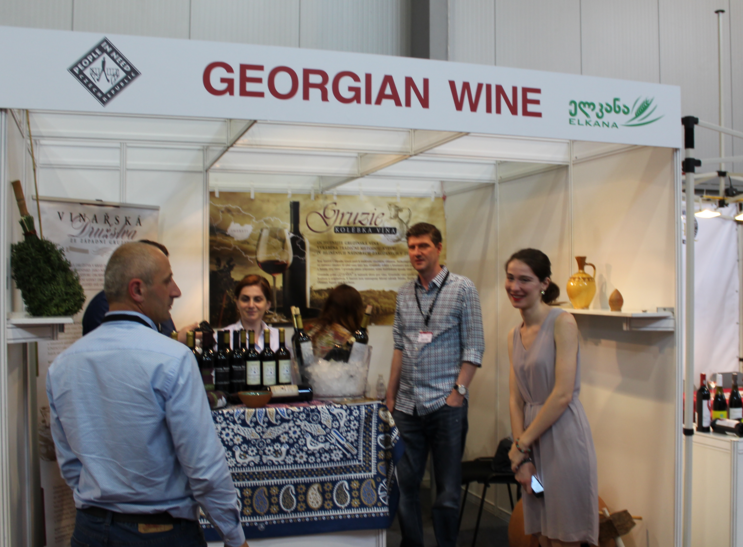 04.07.2017 (Hvino News). Three wine cooperatives from Georgia - "Winery Sazano", "Terjola Wine" and "Jvarisa XXI" - presented their products at the largest wine exhibition in Central and Eastern Europe Wine Prague 2017. These wine producers were established with the support of the EU-funded European Neighbourhood Programme for Agriculture and Rural Development (ENPARD), in the scope of the project "Enhancing Small Farmers' Cooperation and Productivity in Imereti and Racha Regions".
Participants of Wine Prague 2017 had a chance to taste 5 different brands of Georgian wine: Otskhanuri Sapere, Tsitska, Alexandrouli, Tsitska-Otskhanuri, Aladasturi.
"Wine is a product like no other, it tells the story of the entire region and life of its inhabitants" – said Givi Chubinidze, the head of cooperative "Winery Sazano", at the presentation of Georgian wines to the tasters and traders participating in the fair. "Taking care of
qvevri
is a hard and sophisticated business, however, the quality that one can receive is worth the effort since the temperature of maturated wine remains constant in winter and summer. This is a reason of a number of distinctive features of the product that can't be achieved through the application of other methods of wine fermentation and storage."
The special features of qvevri wines were also emphasized by Jakub Pribyl, the Master Sommelier who attended the exhibition: "Nobody else can achieve the same bouquet because nobody else uses
qvevri
in wine-making. This is a good moment to present the
qvevri
wines to the European markets were there Otskhanuri Sapere and Alexandrouli have a potential to become best-sellers."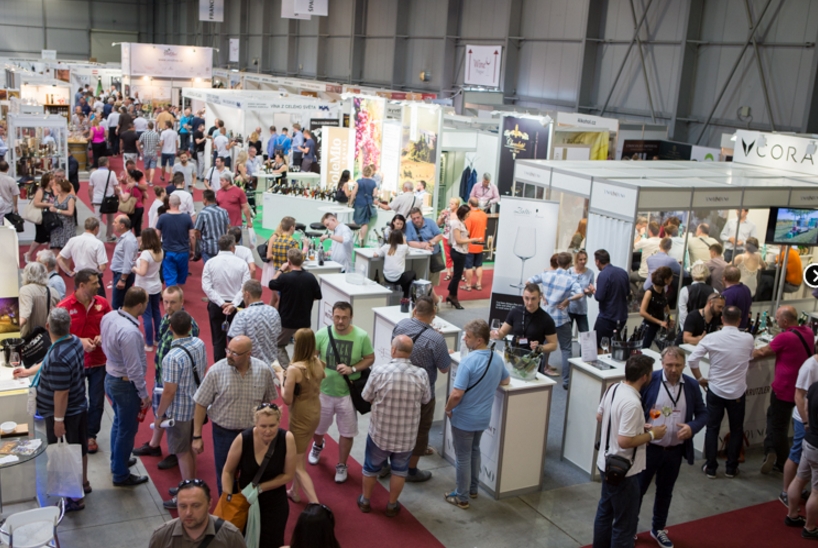 Cost-effective production and marketing are vital for small wine-maker farmers and their cooperatives in Georgia. When united into coops, bringing their yields together, and using the same equipment and technology, the small farmers can ensure consistent product quality and consolidate their produce in quantities that suit professional traders.
Support of European Union plays a key role in the development of viticulture in Georgia. The ENPARD programme helps Georgian small farmers and agricultural cooperatives not only with grants for equipment but also provides various technological and marketing support. This makes the small-scale wine-makers more competitive both at the local and international markets.
The EU-funded ENPARD programme has been implemented in Georgia since 2013. The main goal of ENPARD is to reduce rural poverty in Georgia by offering support to rural development and agriculture. Programme assistance is provided to the government and NGOs working directly with communities on the ground.
© Hvino News
To add this Search Box to your website, click here. Many designs are available.