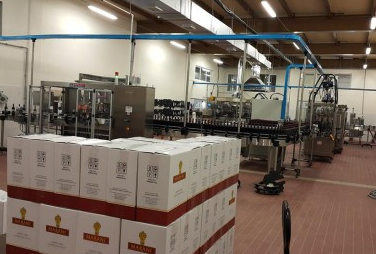 24.05.2015. JSC Telavi Wine Cellar [known under Marani brand name -
HN
], the company with delicately paired modern technology and time-proved traditions, has reached the point when it is equipped with latest technologies and particularly the production line of finished goods. This production line was designed and assembled in Italy as a result of cooperation between leading wine equipment manufacturers and the founders of Telavi Wine Cellar. It took more than a year to build the equipment.
The production line provides an automatic procedure for each of the wine bottling operation with the maximum result of six thousand bottles per hour. This is a unique bottling line, which is currently the only one in the Caucasus.
Company news
To add this Search Box to your website, click here. Many designs are available.