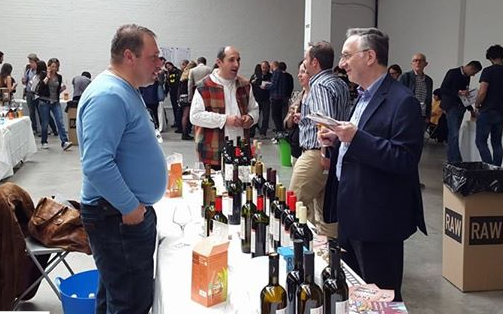 19.05.2015 (Hvino News). Georgian wines were presented at the RAW, the artisan wine fair in London on May 17 - 18.
The Georgian winemakers are traditionally well-represented at RAW. While Nika Bakhia, Beka Gotsadze, and Naotrebi brought their wines to RAW in person, 14 more wines from other small producers were delivered to the fair by Georgia's National Wine Agency. Those wines were grouped together on Georgia's "Multi-Grower Selection" table (wines by Petriaant Marani, Jakeli, Teleda, Temi, Satsnakheli, Twins Wine Cellar).

Featuring around 150 growers, RAW wine section is one of the most exciting collections of fine, organic and biodynamic wine artisans. According to RAW's release "their wines are pure, kind to the planet, very possibly better for your health and best of all they're absolutely delicious".


© Hvino News
To add this Search Box to your website, click here. Many designs are available.