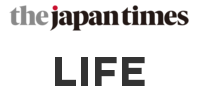 By Melinda Joe
24.11.2018. On a summer evening in 2006, John Wurdeman was painting a landscape in the region of Kakheti, in eastern Georgia, when a man driving by on a tractor invited him to dinner.
Gela Patalishvili was an eighth-generation winemaker and he told Wurdeman, an American artist and musician who had settled in Georgia, that he wanted to give him a few rows of vines in his family's vineyard. Wurdeman declined both offers, but Patalishvili persisted. A few months later he accepted the dinner invitation, having grown curious about the tenacious stranger.
"At this point, I didn't know if I liked him or hated him," he jokes.
After tasting Patalishvili's wine, however, those feelings of ambivalence quickly turned to admiration, and their friendship blossomed into a partnership that has become one of Georgia's most acclaimed wineries, Pheasant's Tears.
The winery is dedicated to reviving Georgia's 8,000-year-old tradition of fermenting grape must — together with the grape skins, pits and stems — in egg-shaped clay vessels called
qvevri
. The vessels, which are tall enough to stand in, are buried in the ground to create ideal conditions for the cool-temperature fermentation that contributes to the complexity of the country's best wines.
Pheasant's Tears works with more than 400 of the region's 500-plus species of indigenous grapes. When I visit the Kakheti vineyard in April, Wurdeman, who enunciates with the clarity of a thespian and speaks with a similarly dramatic flair, tells me that, during Georgia's 70 years under USSR rule, only four kinds of grapes —
rkatsiteli, goruli mstvane, tsolikouri
and
saperavi
(still the most widely grown varieties) — were used for winemaking.
A few years ago, the national government took over a project to preserve local strains and made Wurdeman one of the "foster parents" of 417 breeds of grapes, which he grows on a small plot. At harvest time, the field erupts in "a rainbow of color, with red, pink, gray, yellow and green grapes." He uses the melange to make Pheasant's Tears' Poliphonia, an aromatic blend with vivid notes of peach and citrus on the palate, girded by toothy tannins. The name means "multiplicity of sounds" in Greek, and is a reference to both the "harmonious chaos" in the vineyard, as well as Wurdeman's love of polyphonic singing.
Traditional vocal music is what drew Wurdeman to Georgia in the first place. In 1991, he was a 16-year-old skateboarder seeking out the latest Dead Kennedys album at a music shop in Richmond, Virginia, when he stumbled upon a used CD of polyphonic songs from Georgia.
"I was mesmerized and knew that I wanted to go there," he recalls.
At that time, the region was in the midst of a civil war following the collapse of the Soviet Union, so Wurdeman ended up studying art in Moscow. Four years later, he made it to Georgia, where his hosts treated him to a feast of seemingly endless wine and food. In keeping with tradition, music was played, and the band that performed was the same one that he had heard on the recording he owned as a teenager. In 1996, he traveled to the country's distant villages with a backpack and a four-track recorder to capture historic songs in danger of being lost, becoming a dedicated ambassador of Georgian music.
This impulse to preserve tradition drives his work at Pheasant's Tears. "We started making wine to save parts of Georgian culture," he says. "When Gela first approached me, he told me that too many of the wines that leave Georgia don't 'speak Georgian.'"
Wurdeman and Patalishvili have helped others start new wineries, encouraging the next generation of vintners to return to ancient methods of winemaking. At Wurdeman's two Kakheti restaurants, Pheasant's Tears and Crazy Pomegranate, and Poliphonia, his restaurant in Tbilisi, he presents a comprehensive picture of Georgian wine traditions by serving the drink alongside regional specialties, sprinkled with healthy doses of folklore and music.
By the time we get to Tbilisi from Kakheti, I've sampled the range of Pheasant's Tears' wines: rose-colored rkatsiteli petillant naturel, a spicy blood orange-tinted fizzy number with fine bubbles; a fresh and sunny tsolikouri with a touch of sweetness; and the red saperavi from 2008, which is an inky purple in hue, with complex aromas and a generous midpalate.
Nothing, however, prepares me for the immersion in wine culture I encounter at Wurdeman's restaurant, Poliphonia. When we arrive, a few of his friends are waiting with a sumptuous spread of specialties from different regions of Georgia. As we eat, the wine flows and toasts are made — to friendship, beauty and the hope for world peace. My hosts sing plaintive yet triumphant songs, telling the story of the country's complex history through harmonies that reverberate off the stone walls.
When it's my turn, I begin by toasting to Georgian hospitality but then find myself speaking about my life — the challenges of living abroad and belonging, the joys of making meaningful connections with strangers. Everyone around the table gets misty-eyed, and I feel a surge of emotion for these people, this place, this moment.
On Dec. 1 and 2, John Wurdeman will visit Japan with a group of Georgian wine producers to participate in the first Tokyo edition of Rootstock, Sydney's popular natural wine festival. He's not sure if they will sing, but one thing is certain: There will be no shortage of viniferous magic.
The First Saperavi World Prize: RESULTS