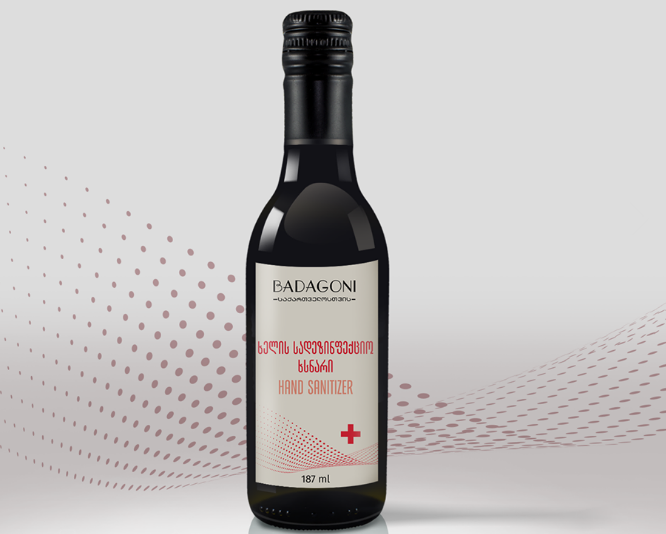 01.04.2020 (Hvino News) One of Georgia's largest wine producers Badagoni company started producing a hand sanitizer under Badagoni brand.
The product is 80% alcohol-based, and packed - unsurprisingly - in 180 ml mini wine bottles. The product is fully compliant with the US Food and Drug Administration (FDA) standards.
According to company's statement, Badagoni hand santizer will be distributed free of charge to the Ministry of Health of Georgia, to help in government's efforts in combating the spread of COVID-19 in Georgia.
This is not an April 1 joke.
Hvino News
applauds the efforts of Badagoni and
other Georgian wine makers
who are making their important contributions to the common struggle against corona virus.
© Hvino News
The First Saperavi World Prize: RESULTS