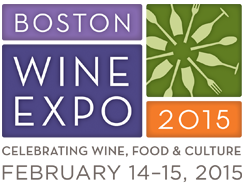 05.02.2015. Georgian wine continues its journey in Europe and USA. After being exhibited at two exhibitions in the cities Angers and Saumur in France (read more
here
), Georgian wine will once again go on display at another two exhibitions. One will be held in Rome and is called Vini Naturali, which is about exhibiting the natural wines and the second one is Boston Wine Expo 2015. Later Sweden will host Georgian wine-testing event in Gothenburg, according to Georgian Wine Club Marani.
Vini Naturali exhibition will open take part on February 14-15. Together with 82 other countries Georgian wine-making companies will also represent natural wines at the exhibition. Out of 82 countries there will be exhibited more than 2 000 sorts of wine of more than 200 wine producers. Along with the exhibition there will be held the seminars which will determine what kind of chocolate or cheese is better with wine.
In total 12 Georgian companies, which produce
kvevri
wine will be shown at the exhibition. Among them are Archil Guniava's Cellar, Gotsadze Family Cellar, Iago's Cellar, Jakeli, Our Wine and others. These companies will show different kind of wine at the exhibition. The organizers say that there is huge interest towards Georgian wine from their side. It is planned to discuss the
kvevri
wine-making technologies during the exhibition.
The Vini Naturali wine exhibition was held seven years ago at first, when there were very few companies which produced the natural wine. Today, the exhibition is considered as the biggest wine fair in Rome completely dedicated to natural winemakers and their wines.
At the Boston Wine Expo on February 15 there will be held a seminar called "The Republic of Georgia: Wines from Ancient Vines", which will be led by the master of wine, expert
Lisa Granik
. She has been studying the traditions of Georgian wine-making from the 80s. During the seminar the guests will be able to taste eight varieties of wines by Badagoni, Winery Khareba and Kindzmarauli Marani.
Georgia wine tasting will be continued in Gothenburg, which is the second largest city in Sweden. The event will be organised by Georgian diaspora and Wine Club Marani. Swedish ensemble fascinated with Georgian folk music will perform at the event.
Source
(edited)
To add this Search Box to your website, click here. Many designs are available.