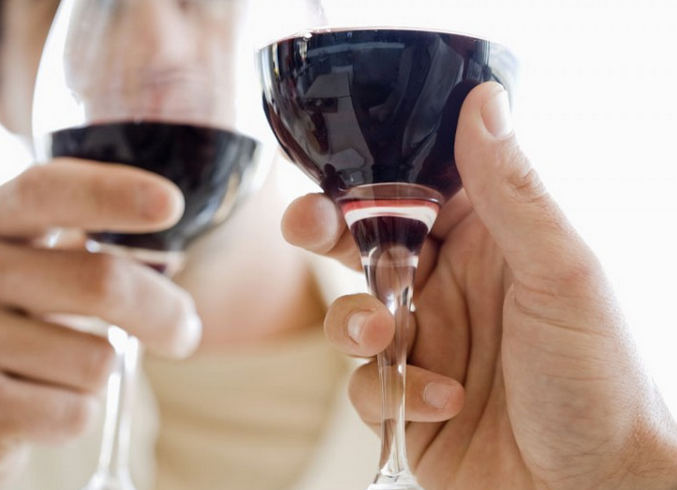 by Jonathan Meaney
05.02.2015. Many drinkers in the West would probably turn their noses up at the thought of drinking wine from the former Soviet Union, but Western, and indeed Asian, noses have become more receptive to the fruits of Georgia's growing wine industry
In
Forbes
' list of "Nine Wines and Spirits to Start Drinking in 2015", the magazine named wines from the relatively unknown winemaking state of Georgia—that is the former Soviet state located in the Caucasus region at the border of Asia and Europe, not the U.S. state. In January, the
New York Times
included Pheasants Tears, a wine produced by American expat John Wurdeman and his partner in Georgia, on its "20 Wines for under $20" list.
Such recognition is indicative of the growing popularity of Georgian wines in the United States. According to a report by news outlet
Voice of America
, Georgian wines are being well-received by consumers in the U.S. capital of Washington D.C. "More and more people are more knowledgeable of Georgian wines," said one liquor store owner who reported that monthly sales of Georgian wines in his store have grown from one or two cases to 20-plus cases in just two years; while a bartender at a popular D.C. restaurant claimed that once customers try a Georgian wine, "they're generally hooked".
The wine industry is ingrained in Georgia's history and remains a stalwart of the economy. In fact archeological evidence suggests that it could well be the birthplace of winemaking with a tradition that stretches back 8,000 years. It has 18 winemaking regions and is home to 400 varieties of grape—a greater diversity than any other country.
Most vineyards are still small family-owned businesses that use the same ancient wine-making methods—typically in huge, underground clay vessels called "qvevri". This is why Georgian wines are proving popular with organic or natural wine lovers, one of whom is American Alice Feiring, a well known natural wine connoisseur and author who will release her book on Georgia's wine revival next year. "My first visit to Georgia was in 2011 when the wine revival—spurred by an influx of government grants for promotion and development—was in full swing. At that point there were only about ten commercial wineries. Today, that number has swelled to about 30," writes Alice in a recent article for online magazine
Punch
.
One reason behind Georgian wine's growing popularity in the U.S. was the former soviet state's push to find new exports markets following a trade embargo imposed in 2006 by Russia, which was by far its largest export market. As a result of the embargo, Georgia's wine producers found themselves with no alternative but to market their products further afield, and their efforts have proved fruitful. Since 2006, the industry has been transformed and has experienced rapid growth in new markets. The Russian ban was lifted in 2013, helping Georgia's wine exports to reach 59 million bottles, or $183 million, last year. In terms of bottles exported, that was a 34% increase on 2013.
Georgia exported wine to 40 different countries in 2014, but Russia still accounted for 64% of total exports. With the Russian trade embargo still fresh in the minds of Georgia's winemakers, they continue efforts to lower their commercial dependence on their fickle neighbour and strengthen their presence in global markets; and indeed they made good ground in this regard during the embargo years between 2006 and 2013.
Besides the U.S., Georgian wine is increasingly tickling the taste buds of drinkers in Europe, which took 15% of the Caucasus nation's total wine exports in 2015. While it will remain tough to crack Southern Europe's traditional winemaking countries such as France, Spain and Italy, markets in Northern and Eastern Europe have generally been more receptive. An increase in European sales will no doubt be aided by the Georgian-E.U. association agreement that was established last summer, which includes a Deep and Comprehensive Free Trade Agreement that removes tariffs on a wide range of goods and services, including wine. Under the association agreement the EU will also support the modernization of Georgia's agricultural sector, which should in turn lead to modernization and further commercialization of its wine industry.
The growth of Georgia's commercial vineyards is also being spurred by the rising middle class in Asia and its increasing thirst for the finer things in life. In 2014 China consumed 144 million cases of wine, a 69% rise since 2009. Georgia exported nearly 1.2 million bottles of wine to the Chinese market in 2014, which was 34% more than the previous year. While this accounts for a tiny fraction of the total size of the Chinese market, Georgia's wine producers such as Tbilvino, Teliani Valley and Schuchmann Wines will continue to push for bigger sales in the Orient; and Georgia's geographical position is bound to help them in this regard. "China is a huge market and high quality Georgian wine definitely has great potential there," Liu Bo, Economic and Commercial Counsellor of the Embassy of China in Georgia, said in a recent interview.
Other Asian markets targeted by Georgian vineyard owners include India and South Korea. Teliani Valley says it plans to enter the Indian market in 2015, while the South Korean market, albeit small, increasingly holds greater significance for Georgia's winemakers.
As part of its programme to boost the wine industry, the Georgian government plans to offer low-interest loans to farmers and reform the current vineyard certification system and quality controls on wine. It also announced in December that it would fund a new winery that is set to be one of the country's largest, with processing capacity for 12,000 tonnes of grapes per year. With government plans to support the establishment of more commercial wineries in the coming years, the future is looking
rosé
for Georgia's wine industry.
To add this Search Box to your website, click here. Many designs are available.