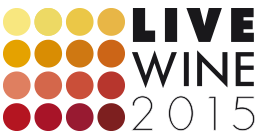 24.02.2015 (Hvino News) Georgia was represented at international natural wine fair Live Wine 2015 in Italy held in Milan on February 21 - 23. This important artisanal wine event attracted producers and visitors from Italy and all over Europe.
Three Georgian bio-dynamic wine brands participated in Live Wine 2015: Iago's Wine, Iberieli, and Our Wine.
During the event visitors were be able to taste all wines on show, presented by well-known and small winegrowers.
A market fair aimed both at the general public and at the professionals was held in one of the most beautiful locations in Milan: Palazzo del Ghiaccio in via Piranesi.
Live Wine 2015 is the first international fair for artisanal wine in Milan. It was organized in partnership with the "Vini di Vignaioli-Vins de Vignerons" and Associazione Italiana Sommelier Lombardia.
© Hvino News
To add this Search Box to your website, click here. Many designs are available.