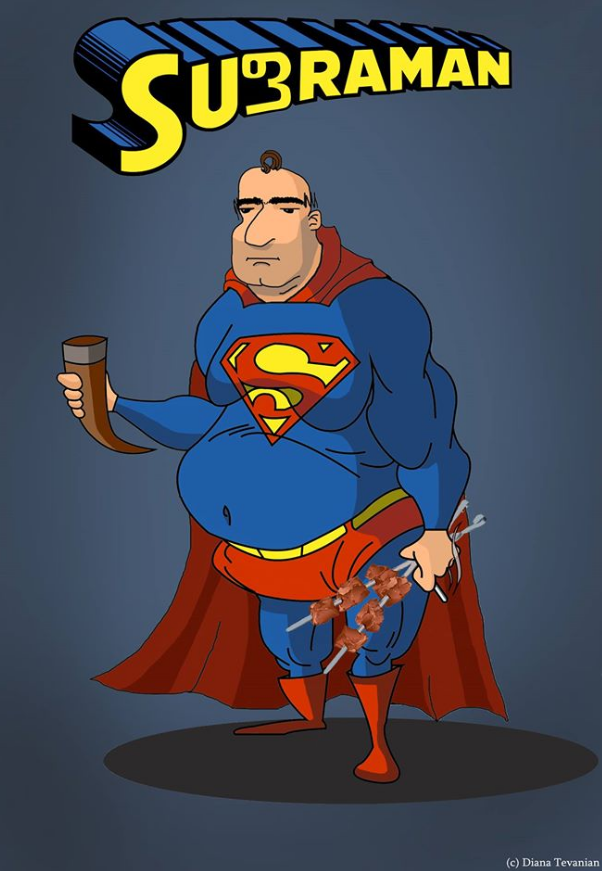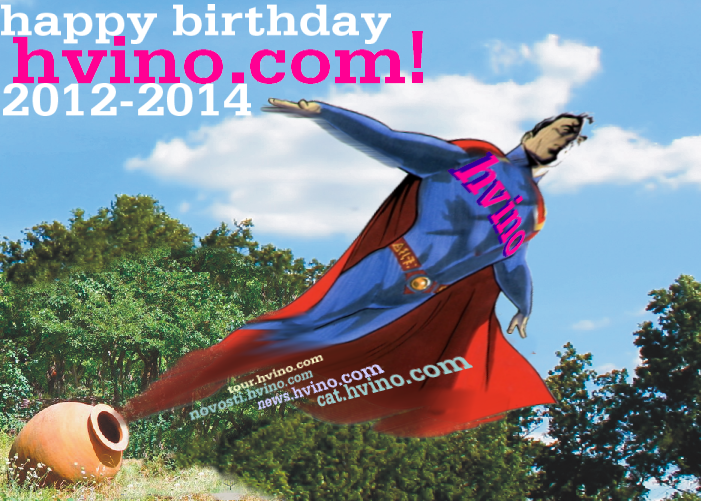 01.02.2015. A funny cartoon has gone viral in Georgian web space – Meet Supraman, a Georgian version of famous superhero from DC Comics. Like his American counterpart, Supraman also has a sole weakness – not kryptonite though just as deadly – a hangover. It is unknown whether Supraman can fly, though he has demonstrated the ability of silly walking at its finest.
The design is by Tbilisi-based artist Diana Tevanian.
[Compare it with
Hvino's
own character "Hvino-Man", designed last spring to mark
Hvino's
anniversary -
HN
]
Source
(edited)
To add this Search Box to your website, click here. Many designs are available.