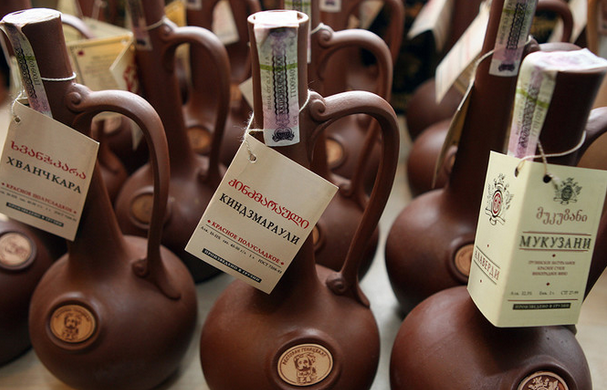 10.02.2015. In January 2015, Georgia exported 1 million 343 thousand bottles (0.75 liters) of natural wine, which is 3 times less than in January 2014, Russian news agency
Interfax
informs referring to the National Wine Agency of Georgia.
According to the representative of the department, such a sharp decline in exports was mainly due to the devaluation of the ruble, which is why the delivery of wine to the Russian market decreased 7.5 times compared with January last year – and amounted to 366 thousand bottles (27.3 percent of the total exports).
Meanwhile, Russia still ranks first among importers of Georgian wine exported to 16 countries in January. It is followed by Ukraine where supply of wine decreased 2.1 times because of the situation in the country and the fall of hryvna and amounted to 324 thousand bottles, the top five importers also include Kazakhstan, Latvia and Poland.
To add this Search Box to your website, click here. Many designs are available.