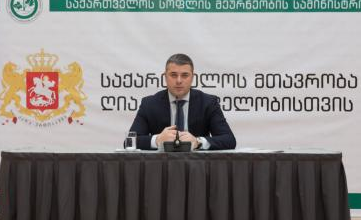 13.02.2015. New rules are being introduced in Georgia to certify alcoholic beverages in a bid to improve the quality of wine and spirits and stop counterfeiting of local products.
The new regulations will make it easier for the National Wine Agency of the Ministry of Agriculture to certify wine and alcoholic beverages, which then must go through inspection and the quality control procedures, said Georgia's Ministry of Agriculture.
According to the changes it will be mandatory to mark all alcoholic beverages with the special numbers – this will enable supervisors to get full information about the product.
Agriculture Minister Otar Danelia believed the new regulations would guarantee the high quality of Georgian wine and alcoholic beverages as well as promoting counterfeiting prevention, not only in Georgia but in its export markets.
Source
To add this Search Box to your website, click here. Many designs are available.