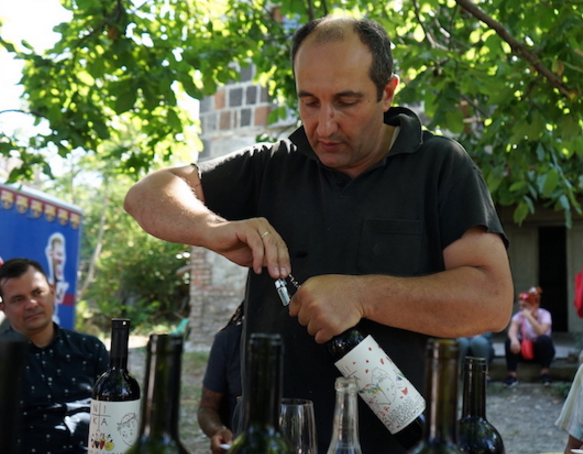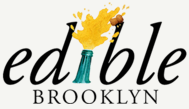 by Eileen M. Duffy
22.11.2016. This Thanksgiving [New York] city dwellers might do well to consider wines from Georgia (as in the country) to accompany their turkey feast. Thanks to a recent push by Brooklynite and Master of Wine
Lisa Granik
, more and more retailers and sommeliers are putting the wines on their shelves and wine lists. Granik works as the market adviser for the National Wine Agency and has been bringing visitors to see the dramatic landscapes and vineyards where, many say, wine was first made around 6,000 BC as evidenced by pips dating to that era.
Georgian wines are mostly white and fermented and aged with the skin on, which results in an amber colored wine. Yes, these are the orange wines you've been hearing about but don't call them that to a Georgian, or to Granik for that matter.
"These are amber wines," she says. "Not orange. First, because they're not made from oranges and because they really are amber in color."
What makes these wines great with Thanksgiving is they can be drunk throughout a meal from appetizer to entree and even with dessert.
The primary white grape,
rkatsiteli
(ruh-KAT-see-TELL-ee), grown mostly in the eastern reaches of the country just south of the Caucasus Mountains, the border with Russia, when made in the traditional Georgian method ends up with a tannic heft and enough acid that it not so much that it spans the worlds of red and white wines, but supersedes them to become something else altogether.
"They are very versatile with food," says Amber Rill a sommelier at Corkbuzz in Manhattan
▼
Map
. "They have a weight and texture to them due to the extended skin contact and maceration." Corkbuzz usually has at least one Georgian wine on their list. On her visit to Georgia this summer, Rill experienced the wines versatility. "They're good with savory dishes; they're good with cheese because rkatsiteli has an oiliness to it," she says. "Rather than pairing a different wine with each course, the Georgians would rather have the same one with all courses and see how the wine changes throughout the meal."
What's a
Qvevri
?
The wine's amber color and complex taste is the result of a unique winemaking process that has evolved over millennia and is being preserved by many modern winemakers. The center of the process is the fermenting and aging vessel called a
qvevri
. (Listen to its pronunciation
here
.) Grapes are crushed (traditionally by foot to avoid extracting bitterness from the pips) and the must is poured into a qvevri, a potbellied conical clay vessel with a pointed end. The qvevri, its interior coated with beeswax as a sealant, is buried underground to maintain a constant temperature. On top of the musts goes the skins, stems and seeds. The qvevri's wide mouth is covered and ambient yeast present in the winery goes to work over the winter. When fermentation is finished, the dead yeast cells and the skins, stems and seeds settle into the qvevri's pointy end. The finished wine is ladled out and bottled.
Drink it With
So yes, this wine will be great with turkey, stuffing, roasted Brussels sprouts and even pumpkin pie. But once you've had your last turkey sandwich, check out Bricolage, the Vietnamese restaurant in Park Slope, where sommelier Kyle Eberle has found Georgia's amber wines complement the restaurant's Asian cuisine.
"The wines I have sell out," he says. "People come in and ask for them. When they find out I do, they excited and giddy."
Rill experiences the same thing when Georgians come into the restaurant and see their home country's wine. "Most people who ask for it are of Georgian origin," she says. "Or they say, 'Oh I work with someone who is Georgian, and they always bring in their Georgian wine.' They're prolific drinkers of wine and love to share their wine whenever they can."
Yep, I can attest to that. I recently attended a dinner at Red Compass on Orchard Street, a Georgian restaurant. Granik and Stetson Robbins of Blue Danube Wine Company, Bruno Almeida a sommelier at Dirty French and Rill—in addition to a woman who had just walked in off the street—were there to take part in a
supra
, a Georgian dinner of thanks, which I believe happens more than once per year in that country. We feasted on vegetable tapenades, cornmeal cakes,
khinkali
, a type of Georgian soup dumpling—you don't eat the knot on the top, but leave it on your plate to show how many you've eaten—
khachapuri
, a cheese bread better than any quesadilla, and a lamb stew stuffed with tarragon and green plums. A Georgian supra includes food and drink, but the main attraction is a never-ending round of toasts. Every diner takes a turn to salute eternal principles with passion and personal details. It could be about friends, love, family, coincidence or pride in one's work. As the evening goes on the toasts get more impassioned and personal. Just the kind of things one should give thanks for.
Source
(abridged)
To add this Search Box to your website, click here. Many designs are available.