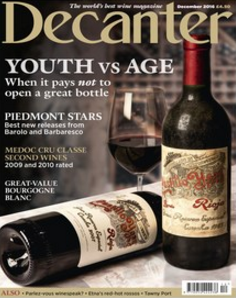 15.11.2016 (Hvino News). Leading British wine magazine
Decanter
published today an article on Ikalto
qvevri
wine school. The article by Darrel Joseph is entitled "New
qvevri
school to open in Georgia". Parts of article follow below:
A school and cultural center dedicated to preserving the ancient craft of producing qvevri has been built in Georgia's main wine region, Kakheti. The Qvevri School and Academy, located in the town of Ikalto, 110 km east of the Georgian capital, Tbilisi, is set to open in mid-2017.
'The school will have a scientific research centre for studying how clay from different periods [of history] were used in making different kinds of vessels,' says Bishop Davit Makharadze of the wine-producing Alaverdi Monastery in Kakheti, and who helped develop the concept for the school. 'Also, we are also considering to conduct classes in foreign languages as there is a growing interest from foreigners in our heritage.'
The project has been financed by the World Bank Group, costing over $1 million, and is being implemented by the Municipal Development Fund of Georgia under the country's Ministry of Regional Development and Infrastructure.
Georgia's traditional qvevri winemaking method involves pouring crushed grapes with their juice, stalks and pips into the hand-made clay vessels, which are then sealed and buried in the earth for fermentation and ageing to take place. As there is little, if any, chemical or technological intervention, this method has gained a strong following by natural wine producers throughout the world, including the United States, France, Italy, Croatia and Austria.
'I like the style of wine from a
qvevri
, because it is so 'close to the earth',' says Manuel Ploder of Weingut Ploder-Rosenberg in Steiermark, Austria. 'Everything takes its time. There is such a nice expression of the phenols. The flow of energy is so good. In fact, I am looking to buy more Georgian
qvevri
.'
Darrel Joseph is wine journalist based in Vienna and began writing about the wines of Central, Eastern and South-Eastern Europe in 1995.
For full text of article, please visit
Decanter's
website
.
© Hvino News
To add this Search Box to your website, click here. Many designs are available.