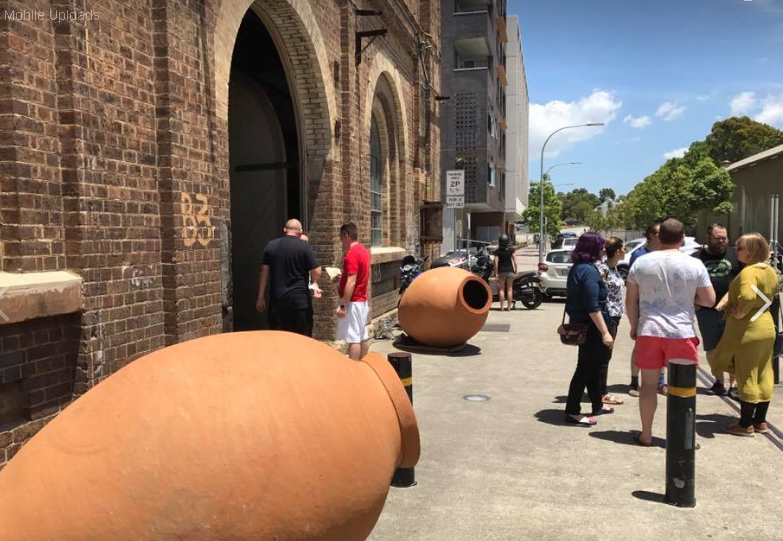 29.11.2016. Iago Bitarishvili, who lives in the village of Chardakhi, in Mtskheta region makes Georgian wine more than 10 years and his wine is sold in 11 countries worldwide. The secret of the different taste of his wine is a special technology of wine-making he uses. He does not use pesticides and additional ingredients. His wine was included in the menu of a very prestigious hotel -The Ritz in London (read more
here
). Currently, Iago is in Sydney and the wine-maker talks about an interesting story he has been through in Australia.
Tell us about experiences two days ago in Australia?
We were invited to Australia as natural wine makers and few days ago we had a really interesting case in one of Melbourne cafes. I could not help sharing this story in social media, because for me personally, it was very pleasant to hear about the love and warmth which was expressed from Georgia after hearing the story. Its been a week since we had arrived in Australia. Some people might think how you can sell Georgian wine to one of the biggest wine-producer countries, but when it comes to natural wine we can see that it is sold exactly in big wine culture countries like Italy, France, England and therefore, it turned out more interesting in this sense in Australia than i expected. It was pleasant and unexpected what sommelier association prepared for us. Our schedule was very busy.
What do you think what will you take from Australia after your visit is over?
We had tastings twice a day for sommeliers, customers and restaurants. There is no wine-maker, sommeliers or journalists in Melbourne who did not attend the event. We had about 7 or 8 events in Melbourne. Its been two days since we are in Sydney and we had to go to the event directly from the airport.
Australia is not Europe to sell your small production wine there, is your wine exported to Australia especially for this event?
Its been 2-3 years me and my friends have been selling our wine in Australia. This was our large-scale visit, full of events and most importantly, wine-consuming in Australia is very high and good wine is very demanding here. We went to natural wine bar in Sydney which is the biggest in Australia. I have not seen such a bar neither in New York, nor in London or France. This bar has few thousand customers daily. They planned to serve Georgian wine at this night and this caused a big interest from customer's side.
What reaction did they have after tasting Georgian wine?
They expressed that they were surprised about how good the wine was. We were telling the history of wine-making in Georgia , what are the technologies to create it and we talked about wine history and culture. Group of wine professionals will visit Georgia on wine festival in May and this will be our second chance to introduce Georgian wine to more people and other wine making companies will get a chance to find a customer on such a big market for wine like Australia.
Source
To add this Search Box to your website, click here. Many designs are available.