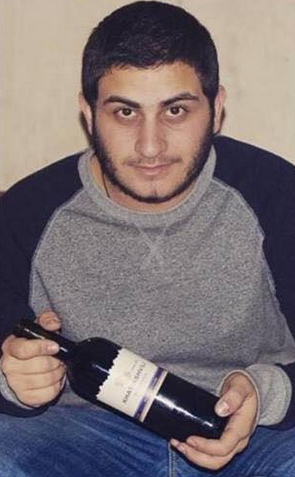 19.11.2016. 19 years old Jemal Khatiashvili created a new brand named "Butrana". Butrana united together wine and cheese products and he keeps the cheese in saperavi [wine] using French traditional methods.
How did you start your business?
I started everything when I was 14. I made wine for the first time then. After that, the wine got older and I opened it 3 years later. I discovered that it was very delicious. This has become my first motivation to make wine which would be available for everyone.
How did you choose the name for the company?
I named the company after "Butrana" because close to the village Tibaani, there is a 14 hectare land where vineyards are located and it's more fertile than anywhere else.
Where is it possible to buy your wine currently?
You can purchase Butrana products in Paliashvili street in "Cheesehouse", in Nutsubidze street "Cheese corner" and in few shops on Leselidze.
What do you think is important to reach success in this field?
I think the enthusiasm is the most important. You should have your goal and do whatever it requires to succeed.
You produce both wine and cheese, what is your target group?
It is such a long and hard process to produce this cheese, that it is expensive. It takes nearly 40 days to keep the cheese in saperavi and produce it.
What kind of environment is in Georgia for business nowadays?
I personally feel quite comfortable about the business environment. I don't have any limitations. They support us to popularize the brand. For example, few days ago, Cheese Festival took place and everything was organized at a high level.
What plans do you have for the future?
We already sell our wine at Smart and Carrefour. In spring I want to establish European Standard in the factory and afterwards go to Ministry of Agriculture to ask into exporting wine and cheese together for the first time.
Source
(edited)
To add this Search Box to your website, click here. Many designs are available.