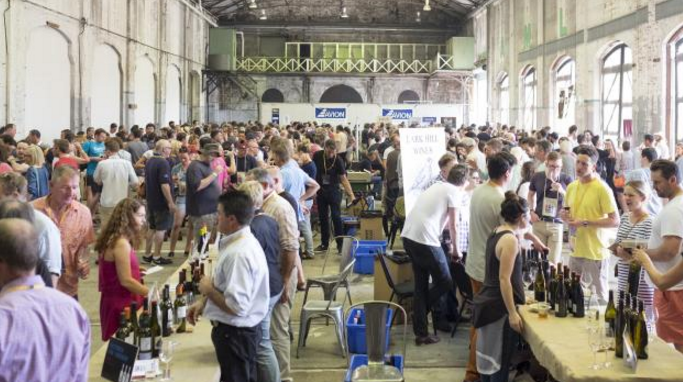 14.11.2016. There will be singing. And feasting: lots of feasting. Oh, and wine, of course. There is always wine when Georgians get together, especially if they're Georgian winemakers.
Georgia, with Russia to its north and Turkey, Armenia and Azerbaijan to its south, is widely regarded as having one of the most ancient winemaking traditions, stretching back more than 8000 years. Famously, some Georgian winemakers still use techniques that are virtually unchanged since the earliest days: fermenting white and red grapes in large clay egg-shaped vessels called
qvevri
, which are buried in the ground up to their necks. The revival of interest in this incredibly old culture during the past few years has been influential in the wine world, not least here in Australia, where a growing number of winemakers are experimenting with fermenting in clay, ceramic and earthenware vessels, with some winemakers even importing
qvevri
from Georgia.
Responding to this surge of curiosity, a group of six Georgian winemakers is heading to Australia for tastings and dinners next week, culminating in their participation in the Rootstock wine and food festival at Carriageworks in Sydney on November 26 and 27, including a Georgian-themed feast and party on the Saturday night.
American-born musician and artist John Wurdeman has lived in the Georgian region of Kakheti for two decades. He went there originally to study the country's traditional polyphonic singing but fell in love with the wine, and is now co-owner of Pheasant's Tears winery, one of the leading lights of the revival.
"In Georgia, wine isn't commercial plonk," he told me during one of his previous visits. "It is culture itself. People don't sip wine for its own sake; it is an integral part of the meal. There are many toasts, some with horns, some with drinking bowls, you talk about love, you talk about your mother, you talk about your ancestors, you talk about your relationship with the earth, you talk about religion — it's this whole ritual in which wine is not a beverage, wine is a sacred elixir. So for me, as an artist, Georgian wines made sense."
Wurdeman has attended Rootstock before, but this time he's bringing five friends with him, including Iago Bitarishvili, whose white 2014 Chinuri (one of Georgia's many local grapes) is one of the best wines I have tasted this year: so vivid, so vital, with the crunch of fresh green apple and the perfume of almond blossom.
You can meet the winemakers and taste their wines at the following places: there's a dinner in Melbourne next Monday night, November 21, at Sezar restaurant, followed the next afternoon by a public tasting at the Prince Wine Store in South Melbourne; then in Sydney the group is descending on the Wine Room at the Dolphin in Surry Hills on Wednesday evening, followed on Thursday by a dinner organised by the Prince Wine Store's Sydney outpost, and yet another dinner at Billy Kwong in Potts Point on Friday.
For details and to book, contact each venue directly.
Now in its fourth year, Rootstock has increased its wine offering. As well as the Georgian contingent, the festival is hosting a great line-up of about 50 other winemakers from home and abroad, many appearing for the first time at the event: people such as Philippe Bornard from France, Rudi Bauer from Quartz Reef in New Zealand, Elisabetta Foradori from Italy and a heap of great Australian producers, from the well-established (Castagna, Cullen) to the new (Yetti and the Kokonut).
It'll be a blast. See you there.
Source
To add this Search Box to your website, click here. Many designs are available.