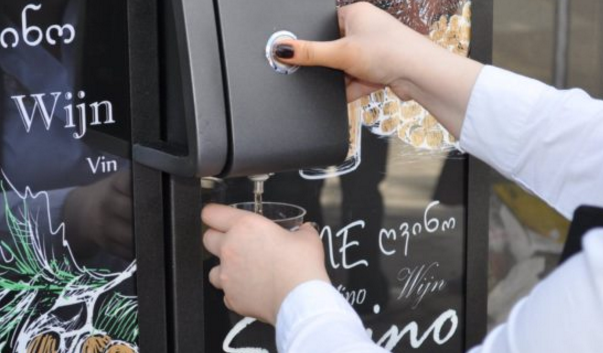 02.11.2016 (Hvino News). "Georgian wine vending machines will be exported to Ukraine, Belarus and Kazakhstan. We also think of Norwegian and Czech markets too", said Savino's director Gia Tandashvili.
His company focusing on wine vending machines was founded in 2015. Facing no competition in Georgia, Savino has placed wine vending machines at about 15 outlets across the country.
"Our equipment is in great demand. As to Georgia, currently, our vending machine sells only one variety of wine, but after the New Year our machines will sell three varieties of wine", Tandashvili said.
The use of wine vending machines often raises concerns how to screen for underage or intoxicated customers.
For instance, in USA the customer of a wine vending machine is required to pass triple checking - to swipe his/her driver's license, look into the camera, and blow into the breath sensor - to get permission to buy wine from a machine.
© Hvino News
To add this Search Box to your website, click here. Many designs are available.