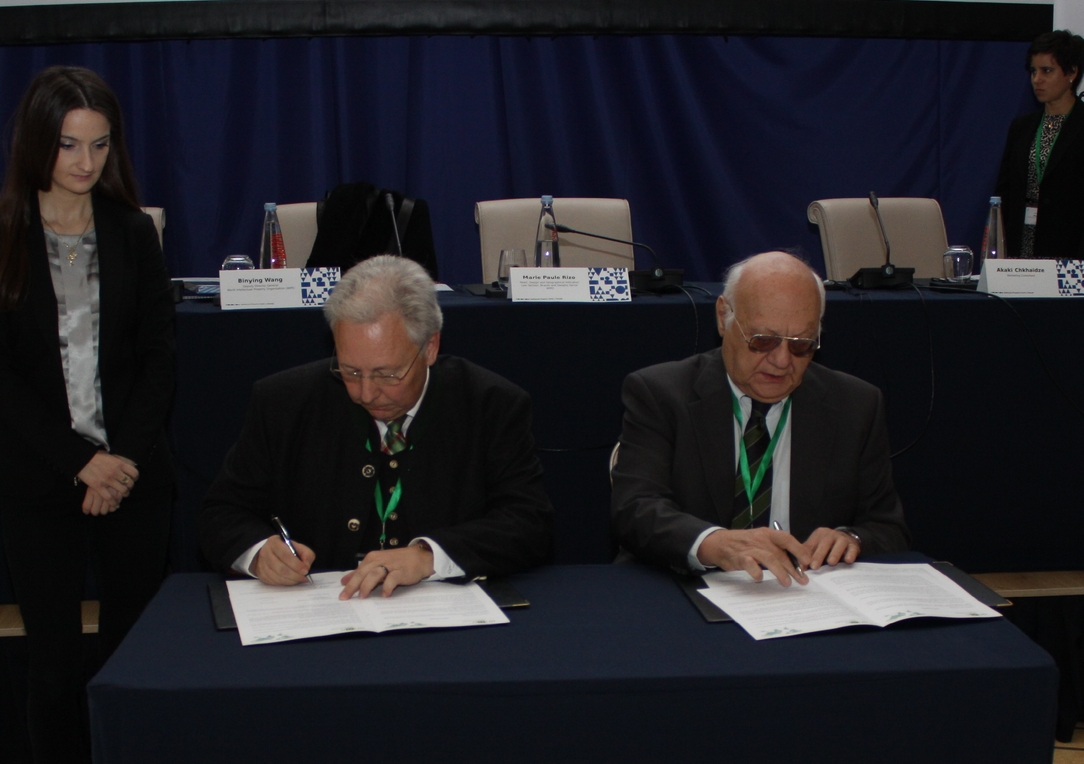 05.11.2016. "OriGin Georgia", founded by Sakpatenti [National Intellectual Property Center of Georgia -
HN
} and the National Wine Agency of Georgia, has become a member of the global alliance "OriGin" and will continue the activities under its logo. The ceremony of signing the Trademark License and Partnership Agreement took place today on October 28, 2016, during the Conference "Branding Strategies", held in Tbilisi.
"OriGIn" is an organization which promotes protection of geographical indications on the national, regional and global levels. Through its assistance, "OriGIn Georgia" will help producers working in Georgia in revealing potential geographical indications and in identification of their characteristics for the purpose of their further registration, both in the country and abroad. Cooperation envisages supporting Georgian producers to participate in international exhibitions and fairs.
Geographical indication is the name of a geographical area, which is used to designate the goods, the specific features and quality of which are attributable to the particular (often unique) environment characteristic of this geographical area (soil, water, climate, traditional method of production). The cost of goods bearing geographical indications is on average 2.5 times higher as compared with that of other identical products and they are in especially great demand on the market.
Geographical indications play a significant role in the regional development of countries, namely, their use:
• in relevant regions facilitates creation of new jobs and considerable increase of income:
• reduces manpower drain and, on the contrary, stimulates attraction of human resources;
• increases the region awareness and promotes development of rural tourism.
Protection of geographical indications is one of the components under the Deep and Comprehensive Free Trade Agreement with the European Union (DCFTA), as well as one of the strategic directions of the agricultural development of Georgia. At present, of the goods produced in Georgia, more than 40 (wine, mineral water, cheese, etc.) are registered as geographical indications and their great part is exported from Georgia.
Source
To add this Search Box to your website, click here. Many designs are available.