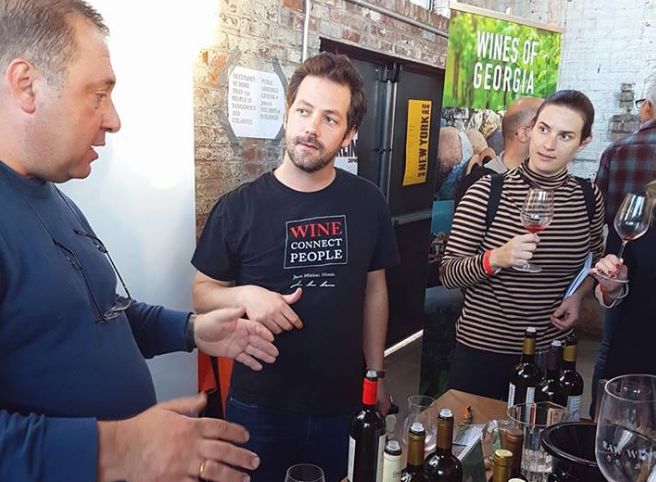 07.11.2016 (Hvino News). Georgian wine makers Beka Gotsadze (Gotsa Wines) and Nika Bakhia (Nika Winery) are taking part in organic and biodynamic wine fair RAW in Brooklyn, NY, on 6 – 7 November 2016. Some other Georgian organic wine brands are also represented at the show, including Amiran's Cellar, Jakelli, Orgo, Okro's, Pheasant's Tears, Makaridze, Our Wine, Chkhaveri.
RAW is coming to New York for the first time. It first opened in London in 2012 and has since established a biennial trade show in Vienna, and had its first outing in Berlin last November. According to founder Isabelle Legeron MW, "the European shows had increasingly attracted an international clientele and grown beyond the original European reach, as well as attracting more natural wine producers from the USA... RAW has become a place for natural wine growers to get access to international importers and markets."
© Hvino News
To add this Search Box to your website, click here. Many designs are available.