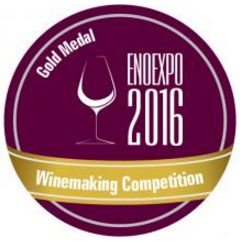 21.11.2016 (Hvino News). On November 16 - 18 in Krakow, Poland, 13 Georgian wine companies participated in the international wine fair ENOEXPO 2016: Askaneli Brothers, Besini, Corporation Kindzmarauli, Kakhuri, Khareba Winery,Corporation Georgian Wine, Dugladze, Georgian Vine and Wine Company, Maranuli, Nagdi Marani, Qimerioni, Tsereteli Wine and Spirits, Wine Man.
Within the fair a 8-th ENOEXPO 2015 Winemaking Competition was held. According to recently announced results, four Georgian wine are winners: 3 silver medal awarded to Telavi Wine Cellar, and a bronze awarded to Gotsa Family Wines.
Silver:
Telavi Wine Cellar's:
-
Satrapezo 10 Kvevri
2013
-
Marani Kondoli Vineyards Sami
2012
-
Marani Reserve 2007
Bronze:
Gotsa Family Wines's Gotsa Tavkveri 2014
In 2015, Georgia won just one medal at ENOEXPO (see details
here
). In 2014, Georgia won 9 medals at ENOEXPO, including 4 gold medals (see details
here
). In 2013, Georgia was awarded with 6 medals, including 2 gold (see details
here
).
Poland is an important export market for Georgian wine, according to National Wine Agency. In the past 10 months Georgia exported over 1.81 million bottles of wine to Poland – 44 percent more compared to the same period of 2015.
© Hvino News
To add this Search Box to your website, click here. Many designs are available.