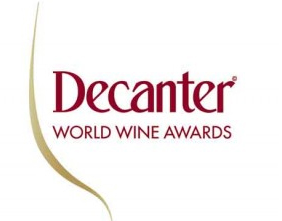 18.06.2016 (Hvino News). The 2016 Decanter World Wine Awards (DWWA) results were officially announced on June 16. 66 Georgian wines have been awarded in this year's competition, which is a huge progress compared to 28 and 35 awarded wines in 2015 and 2014, respectively.
Quality of awards has also progressed significantly compared to previous years. In 2016 Georgia has 10 Silver Awards in contrast to 4 last year (details
here
) and just one in 2014 (details
here
).
List of 2016 Georgian Silver and Bronze winners follows below:
Silver Awards:
Château Mukhrani Reserve du Prince 2013
White
JSC Telavi Wine Cellar Marani
2015
Red
JSC Telavi Wine Cellar Marani Mtsvane NV White
JSC Telavi Wine Cellar Satrapezo Icewine Cabernet Sauvignon 2013 Red
JSC Telavi Wine Cellar Satrapezo Saperavi
2013
Red
Lukasi Family Reserve Saperavi
2013
Red
Marani Kondoli Vineyards
Mtsvane-Kisi 2015 White
Schuchmann Wines Georgia Khvanchkara 2015 Red
Tamada 2013 Red
Tamada Rkatsiteli-Mtsvane
2014
White
Askaneli Brothers Qvevri Rkatsiteli
Badagoni Brut
Badagoni Kakhetian Noble
Château Mukhrani Rkatsiteli
Château Mukhrani Saperavi
JSC Telavi Wine Cellar Marani Saperavi
Kakhetian Chinuri
Kakhetian Traditional Winemaking Khikhvi
Kakhetian Traditional Winemaking Royal Mukuzani
Kakhuri Gvinis Marani
Kakhuri Gvinis MaraniManavi Mtsvane
Koncho Rkatsiteli-Mtsvane
Koncho & Co Mukuzani
Koncho & Co Saperavi Qvevri
Schuchmann Saperavi
Schuchmann Wines Georgia Saperavi
Schuchmann Wines Georgia Ltd Tvishi
Shumi Ilerco Saperavi
Shumi Saperavi
Tamada Saperavi
Tbilvino Rkatsiteli
Tbilvino Saperavi
Tbilvino Saperavi Special Reserve
Tbilvino Single Estate
Telavi Marani Rkatsiteli-Chardonnay
Telavi Marani Rkatsiteli-Mtsvane
Telavi Marani Saperavi
Telavi Satrapezo Mtsvane
Teliani Valley Kindzmarauli
For list of Commended Award winners see
DWWA results
page
.
Wines were judged blind by 240 of the world's best palates, including 69 Masters of Wine and 26 Master Sommeliers, during one week at London's Tobacco Dock.
Steven Spurrier, chair of DWWA 2016, said, 'We only award medals to wines in which consumers can have the utmost confidence. 'Pulling together a globally unrivalled level of top wine experts, the DWWA's sole purpose is to recognise and reward quality.'
© Hvino News
To add this Search Box to your website, click here. Many designs are available.