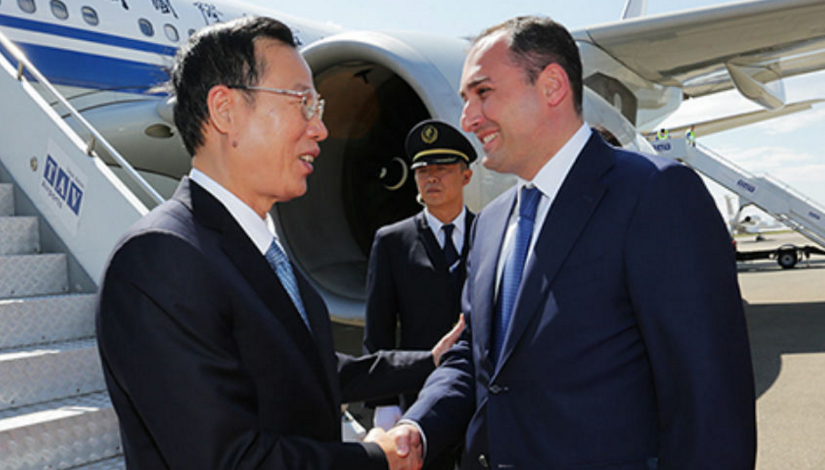 03.06.2016 (Hvino News). According to Dimitri Kumsishvili, Minister of Economy and Sustainable Development and Deputy PM, a new trade and investment council will be established in China and Georgia. The Minister made announcement after the meeting with representatives of the People's Republic of China.
Mr. Kumsishvili noted that the wine direction was particularly emphasized at the meeting. "It is extremely important for our wine to enter the
Chinese market
without problems. Our Chinese colleagues proved that they welcome wine export, as Georgian wine is of high quality and great tradition", - he said.
"The main task of new council is to attract investment and develop trade", - added Mr. Kumsishvili. "The agreement is very important and meaningful. According to this agreement, we will establish secretariats of the Council, which will invite representatives of both the private sector and the state. The main task will be to attract investments, develop trade and solve all problems in practical dimensions. It also notes the need for creating tools and conducting seminars, which must be permanent both in China and Georgia, in order to facilitate access of Georgian and Chinese companies to each other's markets", said Kumsishvili.
It was announced that a special internet site would also be created in Georgian, Chinese and English languages, to provide information about investment potential of countries.
Chinese delegation is headed by Zhang Gaoli, Vice PM of China, who is in Tbilisi with official visit. Agreement on Economic and Technical Cooperation between Georgia and the People's Republic of China and the Memorandum of Understanding between the Ministry of Economy and Sustainable Development of Georgia and the Ministry of Commerce of the People's Republic of China will be signed today.
© Hvino News
To add this Search Box to your website, click here. Many designs are available.