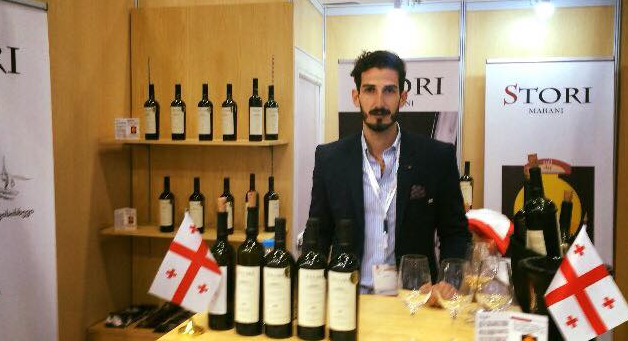 27.06.2016 (Hvino News). Georgian winemaker Stori Marani, known as one of the best in
qvevri
wine making, was represented in exhibition Top Wine China 2016 on June 15 - 17 in Beijing, China. The exhibition entry was available mainly for professionals, wine buyers, importers and retail sellers. [Stori Marani was the only company from Georgia at Top Wine China -
HN
].
Stori showed 4 wines: Saperavi, Rkatsiteli, Rkatsiteli-Mtsvane and Kakhetian Velvety. All of them are made using
qvevri
winemaking method.
Company evaluates this exhibition as one of the most important events in Chinese wine market, which presents maximum opportunities to participants.
Stori's Head of Sales & Marketing George Azniashvili said: "Exhibition was well organized, exhibitors represented all major wine-producing countries, mainly France, Italy, Germany, Argentina, Chile, Australia. Beauty of the exhibition was the fact that visitors were mostly professionals and commercially interested people from wine industry. We met different types of partners and clients with specific and individual offers. Also exhibition was full with presentations and seminars by MW and wine producers. We heard also very important statistics about Chinese wine market. The fact that volume of exported wine from Georgia to China increases every month consistently, means a lot for Georgian wine industry and for Chinese market too, which is full with different types of wine".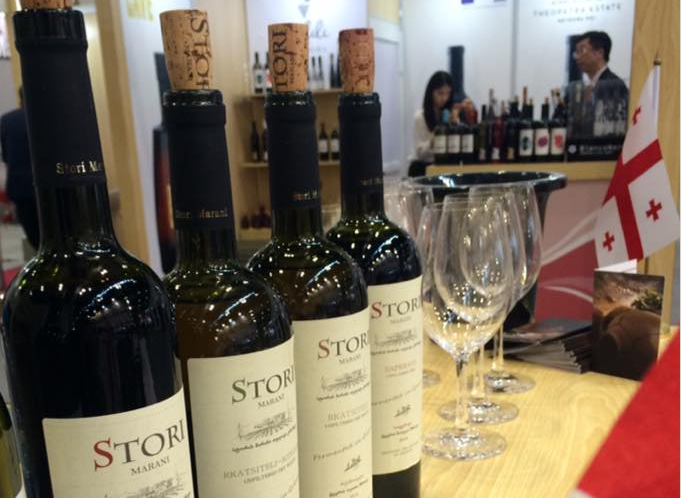 "Qvevri
wine is totally new product for Chinese market, visitors were surprised while we were explaining
qvevri
wine making technique. What is in our side in that case is the Chinese culture and mentality, were the traditional and historical things are highly appreciated", - pointed out George Azniashvili. "All the professionals are predicting that
qvevri
wine will find his niche, in in the nearest future in China".
Stori Marani is a new company but it is developing quite fast. Stori is exporting wine mainly to Kazakhstan and working with few different countries. Company's wines are also presented in Georgia, in wine shops and luxury restaurants and bars. Stori Marani is located in Kisiskhevi, Telavi region of Kakheti
▼
Map
. Stori Marani complex includes a winery, a guest house, a beautiful vineyard, and building with great view of Caucasus mountains.
Press Release
To add this Search Box to your website, click here. Many designs are available.