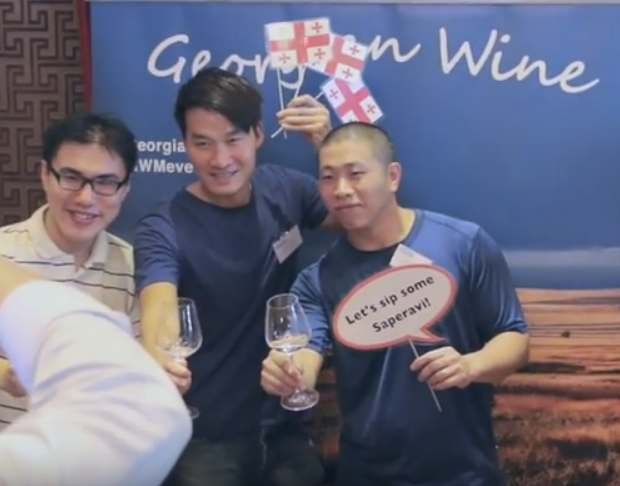 by Lucy Jenkins
14.06.2016. Happening across Hong Kong, Macau and Shanghai this month, Debra Meiburg's
Georgian Wine Festival
is determined to place Georgian wines firmly in the minds of Asia's wine drinkers.
Focusing on the "diversity and distinctiveness" that characterizes Georgian wines, members of the wine trade and wine consumers will be exposed to the breadth of wine styles typical to Georgia, including sparkling to still, semi-sweet to dry and wines aged in
qvevri
– Georgia's traditional earthenware pots.
Debra Meiburg MW will shine a light on over 50 Georgian wines and 10 Georgian winemakers will be in attendance at trade and public tastings happening in Hong Kong, Macau and Shanghai.
There'll be a 'Georgian Wine Day' hosted in Shanghai on Wednesday 22 June, and Hong Kong on Friday 24, June with an in-depth tasting of 12 wines, an overview of the wine-producing regions and history of winemaking in Georgia, its native grapes and their characteristics.
After the trade and media tasting in Hong Kong, the public tasting session will start at 6.30 pm.
Meiburg will also host invitation-only masterclasses in Hong Kong on Thursday, 16 June and Macau on Monday, 20 June with interested parties able to contact Meiburg's office if they wish to attend.
"Georgia is the world's oldest wine producing country, while its unique traditional winemaking techniques and vast range of indigenous grape varieties add to its modern appeal," said Meiburg. "Over the festival we will cover 'trending' wines, highlight particular wineries, cuisine matches, pronunciation and comparison to popular international styles in a uniquely Georgian festive atmosphere."
Georgia's top export market is neighbouring Russia, followed by Ukraine, Kazakhstan, Poland and
China
. In the first two months of this year, total Georgian wine exports grew by 56%, in comparison to the same period in 2015 – due to Russia lifting a ban on Georgian imports as tensions decreased between the two countries.
Source
To add this Search Box to your website, click here. Many designs are available.