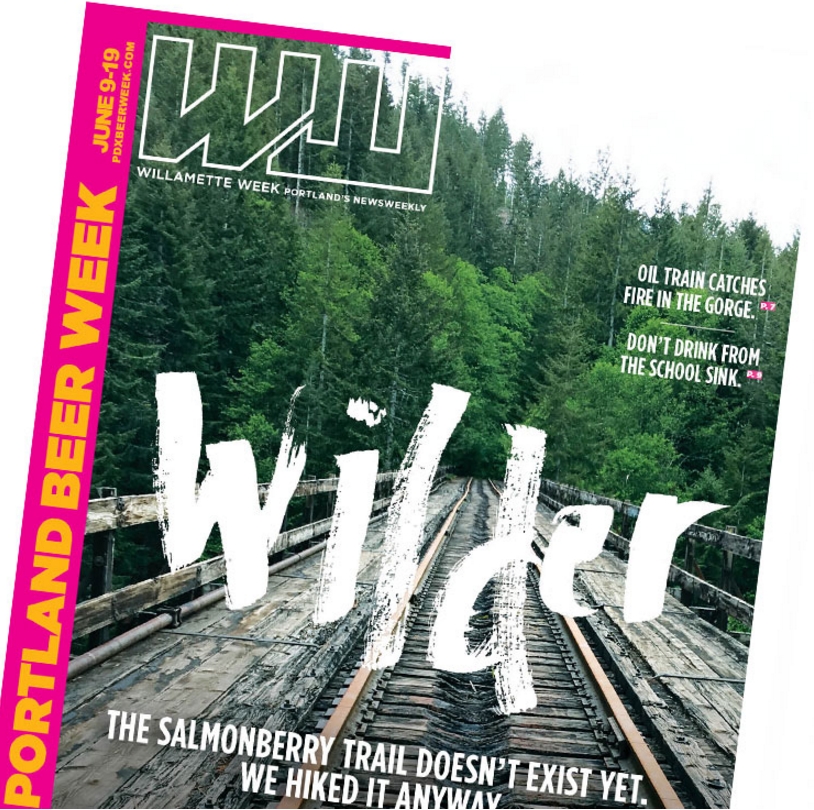 by Jordan Michelman
09.06.2016. On this coming Thursday, June 9, curious drinkers in Portland have an opportunity to try some of the most buzzed about natural wines in the world all day at P.R.E.A.M. (2131 SE 11th Ave., 503-231-2809), the Wu­Tang leaning pizzeria from Ned Ludd vet Nicholas Ford. Those would be the wines of Georgia—the nation, not the state—in a wine list takeover curated by Ryan Jones of Ardor Natural Wines.
If you're unfamiliar with Georgian wine—or natural wine in the first place—the two have a symbiotic relationship that goes back thousands of years. Georgia is arguably where winemaking was invented, and in this small Caucus nation, independent from Russia since the fall of the Soviet Union, it has long been fused with the local music and religious traditions into something like a Dionysian feasting and drinking culture
That's all described beautifully in the wine writer Alice Feiring's ode to Georgia, "For The Love of Wine", a loving survey of the subject. Between all day feasts and visits to backyard wineries, Feiring describes how Stalin, himself Georgian, nearly snuffed out the local winemaking traditions in favor of mass produced factory wine.
Local winemaking traditions went underground and persevered, centered largely around the use of
q​vevri
​—enormous beeswax-­lined clay vinification vessels that are the calling card of Georgian wine.
Fill up a qvevri with grapes—skins, stems and all—then bury it in the ground, press it down every so often (perhaps in accordance with the moon cycle), and what comes out is some of the most distinctive wine made on the planet. They're often a wild bronze or amber color, and typically bottled unfiltered—no chemicals, no added sugar, no bullshit.
Compared to the buttery chard my mom likes this stuff is still pretty underground, but the wines are increasingly being sought by natural wine geeks and thrill seekers around the world. Today winemakers from Italy to France to the Willamette Valley make wine inspired by the Georgian tradition, and that's because nothing else tastes quite like it: raw, wild, weird, a pure expression of fruit.
You can make qvevri wine from anything—there's even chill clay vessel chardonnay—but part of the magic in Georgian wine comes from the use of obscure local wine grapes like
k​isi,​ m​tsvane,
​and
​rkatsiteli.
Y​ou'll find Georgian wine on lists and shelves of the best wine bars and retail shops in the world, but pairing that wine with swaggy pizza is a uniquely Portland cross­pollination.
"We wanted to plan an event where we could showcase the funky flavors of Georgian wine and be able to match them up with my food," Ford says. Challenge accepted.
Ardor's Ryan Jones will be pouring a selection of Georgian wines brought to Oregon by Tim Davey at Corridor 5, a progressive Portland wine importer that focuses on small producers with sustainable winemaking practices.
"These wines are living mysteries", Davey says, "w​ith surprising texture, infinite structure, an electric freshness."
Jones, meanwhile, is an exciting new voice for natural wine in Portland; his Ardor brand currently occupies weekend evenings at The Red E Cafe on Killingsworth, and his collaboration with PREAM is promising.
"What's so rad about these wines is that while many winemakers around the world are revisiting traditional techniques after having converted to modern, conventional agriculture, winemakers of Georgia never left them," Jones says.
"These are the original natural wines." Taste them alongside dope pizza this Friday at PREAM, and if you want to dig deeper, A​lice Feiring's book is awesome and available at Powell's.
GO: Ardor and the wines of Georgia and the Balkans will be at P.R.E.A.M., 2131 SE 11th Ave., 503-231-2809. 5-10 pm Thursday, June 9. No admission or tickets.
Source
To add this Search Box to your website, click here. Many designs are available.