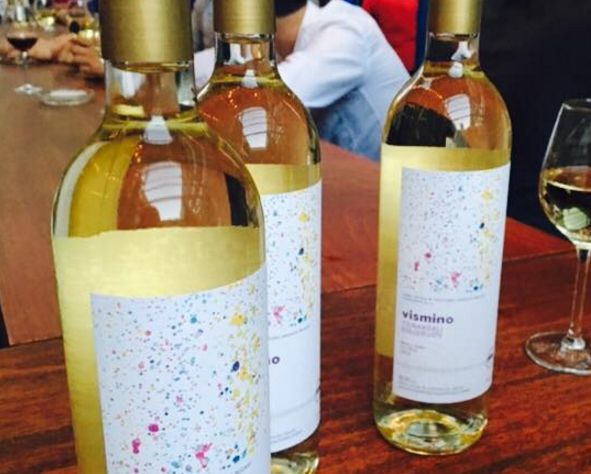 04.06.2016 (Hvino News). On June 3 at Tbilisi's Rooms Hotel Georgian wine producer GWS made a presentation of its new brand Vismino.
Vismino (the name comes from Georgian word for "listen") is original concept based on the special importance of music in Georgian culture and in wine-making particularly, confirmed by analysis of Georgian traditional songs and chants.
The wine label was designed using special equipment which converts music into abstract paintings. Vismino label was designed using the classical music of Rachmaninov, Mozart, Beethoven and Chopin. The music was chosen "based on the nature of wine" by renowned oenologist.
Music is also supposed to be played in the actual vineyards where the grapes for Vismino are produced.
Guests of the event took part in the production of the "music labels".
In development of new brand, GWS cooperated with Georgian branding agency Windfor's and composer Nikoloz Machaidze.
© Hvino News
To add this Search Box to your website, click here. Many designs are available.