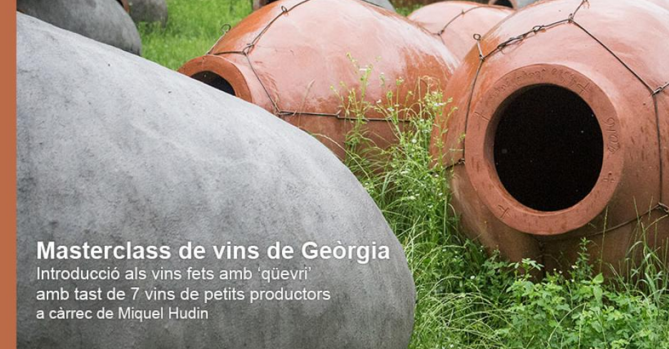 24.06.2016. (Hvino News) On July 2nd at Aguiló Vinateria in Falset (Tarragona, Spain) wine journalist and certified sommelier Miquel Hudin will be leading a masterclass and tasting on the wines from the country of Georgia.
Created as an overview to the viticulture and winemaking of Georgia, the class will start with the history of the region that is now known to date back 8,000 years. It will then cover the Soviet period and conclude with the current phase in promotion of the wines from the country which is focusing on the small producers of
kvevri
wines.
Wines to be tasted include:
Winiveria: Mtsvane 2014
Gvymarani: Mtsvane 2014
Nika Wine: Rkatsiteli 2014
KTW Velistsikhe Veranda: Rkatsiteli 2012
Iago's Wine: Chinuri 2015
Baia's Wine: Blend 2015 (Tsiska, Tsolikouri & Krakhuna)
Lagvinari: Saperavi 2011
Places are very limited so please write to info@vinologue.com to reserve beforehand.
Press release
To add this Search Box to your website, click here. Many designs are available