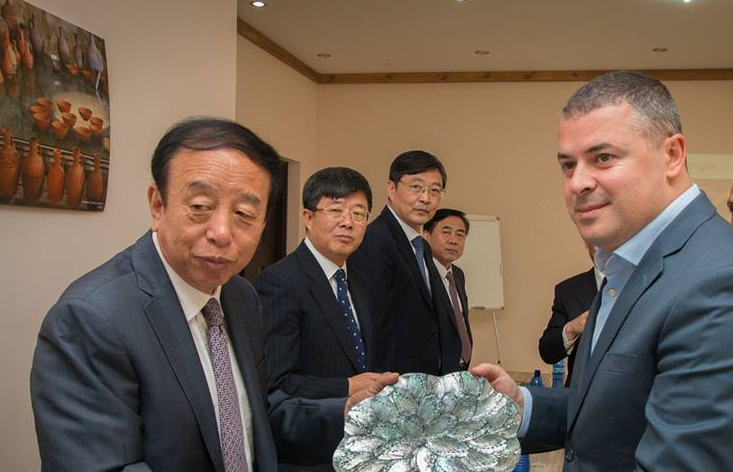 29.06.2016. Georgia is preparing to hold wine tasting events in the northeastern Chinese province Liaoning to raise awareness of Georgian-made wine and the country's rich wine-making history.
To deepen cooperation between the two countries, an honourable delegation from China visited Georgia yesterday.
Georgia's Agriculture Minister Otar Danelia hosted the delegation, which was led by the Vice Governor of Liaoning Zhao Huaming.
At the meeting the Georgian Minister positively assessed the cooperation between Georgia and China and accented the importance of tight economic relations.
At the end of the meeting the Chinese delegation tasted Georgian wine and some Georgian snacks. Photo by Georgia's Ministry of Agriculture.
The two officials talked about the growing dynamics of the export of Georgian wine to China. Opening Georgian wine centres in China was believed to be important for increasing awareness of Georgian wine among Chinese consumers.
The Georgian side made a presentation about Georgia's wine culture, the variety of grapes, technology of wine-making and wine export figures.
At the end of the meeting the Chinese delegation visited the wine museum of the Georgian National Wine Agency, wine-tasting rooms as well as
marani
, a place for storing wine in special pitchers. They also sampled traditional Georgian wine.
Source
To add this Search Box to your website, click here. Many designs are available.