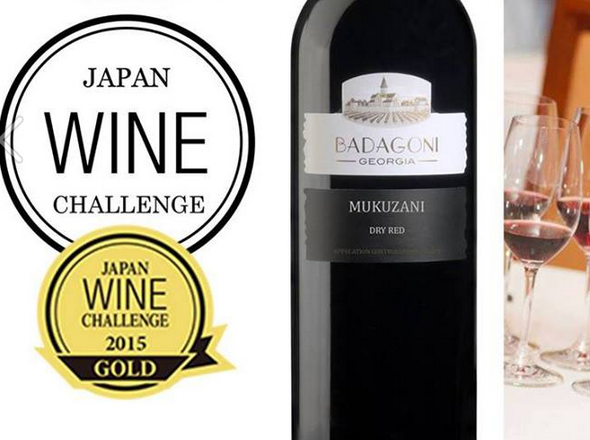 02.09.2015 (Hvino News). At Japan Wine Challenge 2015 three Georgian wines have won prizes, including the gold. All the winning wines are from one Georgian producer - Badagoni.
The Georgian prize-winners are:
Mukuzani Red Dry 2013 - Gold
Saperavi Red Dry 2013 - Silver
Alaverdi Traditions Red Dry 2013 - Bronze
"Georgian wines have their own stories to tell and it is our greatest ambition to be able to translate them into a language that will be comprehensible to the wine lovers around the world," said a Badagoni's spokesman.
The 18th Japan Wine Challenge 2015 was held in Tokyo from 28th to 30th July 2015. The official awards ceremony will be held on January 29, 2016.
A total of almost 1,400 wines from across the world were entered, representing an increase of just under 10% on last year. These were judged by a panel of over 30 top wine professionals from Japan and internationally. These included Lynne Sherriff MW, David Wrigley MW, Anthony Rose, Andrew Caillard MW, Veronique Raisin, Neal Martin, Peter Nixon, as well as their counterparts from Japan.
To add this Search Box to your website, click here. Many designs are available.