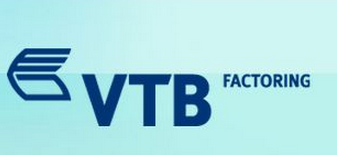 16.09.2015. Subsidiary of the VTB Group (Russia) concluded a deal, with the two-factors factoring model, where VTB Bank (Georgia) granted one of the leading Georgian wine manufacturer, Marniskari, a 1,200,000 GEL limit, and the VTB Factoring took upon itself risks of debtors.
Factoring is a financial instrument, where the basis for the financing is purchasing of Client's (Seller's) accounts receivable by the Factor (the Bank). Factoring service grants the buyer opportunity of deferred payment when purchasing goods or services, and the seller can receive remuneration for supplied goods and delivered services immediately upon their provision. Moreover, factoring is a complex service. Besides financing, it also envisages insuring of non-payment risk, as well as information gathering and analyzing services.
CEO of the VTB Bank (Georgia), Archil Kontselidze, noted:
"For Georgian companies, International factoring is an effective instrument for minimizing risks, as well as an instrument for unsecured financing. Conclusion of the deal was made possible thanks to efficiently fine-tuned cooperation scheme within the VTB Group."
"Our company exports goods to Turkey, Ukraine, Belorussia, Estonia, Kazakhstan, Canada and other countries. We were one of the first companies to supply wine to Russia after removal of limitations in 2013. Russian market is strategically important for us. I am sure, using immense possibilities of the VTB Group will give us opportunity to strengthen our positions on the Russian market and will promote enlarging capacities of the business" – stated the head of "Marniskari", when commenting conclusion of the deal.
CEO of the VTB Factoring, Anton Musatov, commented the following: "Georgian wine is considered one of the best in the world. By supporting Georgian winemakers and Russian retailers, we promote supply of the highest quality wine to the international market."
To add this Search Box to your website, click here. Many designs are available.