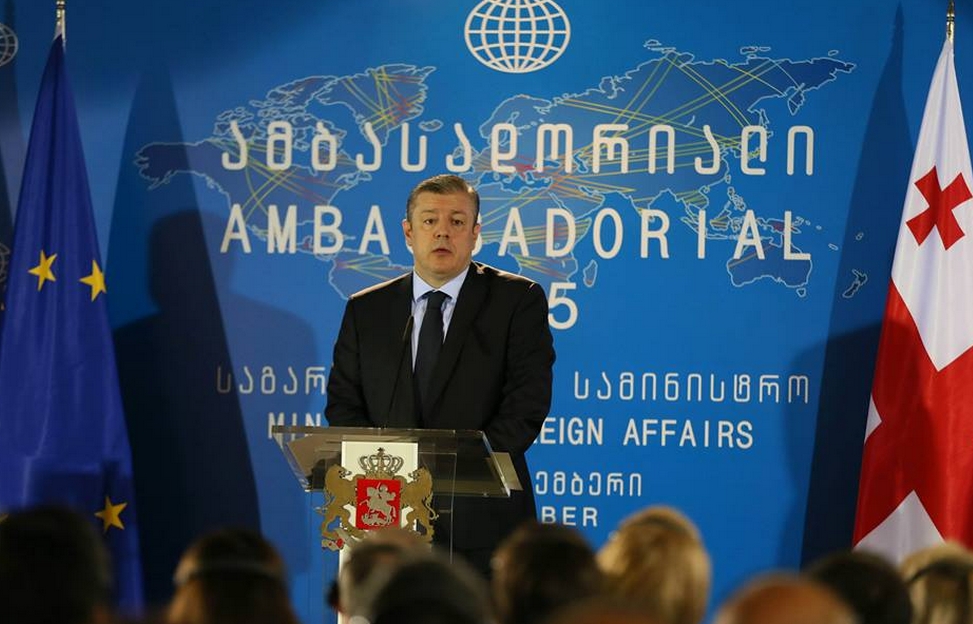 03.09.2015 (Hvino News). Heads of Georgia's diplomatic missions abroad gather in Tbilisi this week for the annual Ambassadorial. One of their main concern is to attract foreign investment. New Economy Minister of Georgia asked ambassadors to help in establishing business partnerships.
Natali Sabanadze, Georgia's permanent representative to Belgium and Luxemburg underlined that " Georgia should have a representative to the EU who will be fully focused on the economic issues." She believes that new foreign minister George Kvirikashvili will devote more attention to economic diplomacy.
Some business representatives are skeptical about Georgia's ambassadors assistance to Georgian businessmen. Director of Schuchmann Wines Georgia Nutsa Abramishvili said that she cannot remember a specific example when the ambassadors helped in searching foreign partners. In comment
CBW
, Abramishvili says Georgian ambassadors are involved in popularization of Georgian wine abroad, which in this case has no direct effect, but is very important for the economy. However, the wine sector wishes such activities intensified.
In her words, the diplomatic missions are necessary for the country's foreign political relations, but today Georgia needs foreign direct investment, which is impossible without a process of familiarization with the country's potential and its promotion in which the diplomatic missions should be involved.
"More concrete steps are needed to attract investment and export Georgian wine to as many countries as possible, as the market diversification is Georgian wine sector's priority. You see that the post-Soviet countries are facing a lot of problems, and therefore our main goal is to enter more stable markets and ambassadors should be involved in the process. I think Kvirikashvili will instruct them to be more efficient and be engaged in business talks within their competence", Nutsa Abramishvili noted.
Earlier,
Hvino News
reported about the activity of Georgia's Ambassador to Korea Nikoloz Aphkhazava, who helped to organize several wine promotion events in Seoul - read more here:
Somerset Palace Seoul offers Georgian wine tasting
and
Korea: Georgian envoy upbeat about wine marketing
. We have also covered involvement of Ambassador to France Ekaterine Siradze-Delaunay in several wine
events
in France. Other Ambassadors' activities in the field of wine business promotion are less known to the press.
To add this Search Box to your website, click here. Many designs are available.