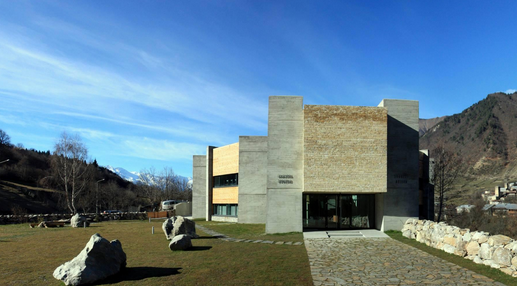 31.08.2015. Georgia's younger generation are invited to spend the last few days of their summer holidays in mountainous Svaneti region learning about the country's multicultural history and ancient wine culture.
The Svaneti Museum in Georgia's north-west alpine town Mestia will host two educational programs Multicultural Georgia and Wine and Vines in Georgia from September 1-3 for Georgian youth.
The lectures will be held at the Museum's newly-opened Educational Center. That space of the Museum aimed to promote Georgian culture, heritage, art and science to local and international visitors.
Georgia is known as one of the most notorious wine countries. This is significantly proven by the archaeological artifacts, ornamental works of art, documents reported by historians and travelers and ancient traditions and customs.
Using this vast amount of resources, the Wine and Vines in Georgia program is designed to introduce students to the rich Georgian traditions of wine. This lecture will focus on:
The term "wine" and its production history;
The symbols of vine in Christian religion and its role in Christian art;
Vine cultivation and care;
Characteristics of vines from Georgia's different regions;
Wine pressing and tools that are used during the wine-making process and
Wine vessels and their manufacturing tools.
A variety of audio-visual material will be presented along with the theoretical background on Georgian wine making.
At the end of both lectures entertaining workshops and activities are planned for the children. Both programs run for 90 minutes and are designed for children aged 6-15 years.
To add this Search Box to your website, click here. Many designs are available.