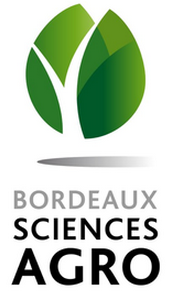 25.06.2015. On June 16 Georgian Wine Club, Georgian Experience company and National Wine Agency held large presentation at National School of Agricultural Engineering in Bordeaux, France (known as Bordeaux Sciences Agro), which is, in fact, scientific research and educational arm of Ministry of Agriculture, Food, and Forestry of France. Event was held with an aim to present
qvevri
wine method historical and technological aspects to academic personnel and to the students of the university. Introduction was made by an oenologist and doctor of microbiology and biotechnology Guilherme Martins, who is also Master programs' coordinator at the above-mentioned school.
Presentation was held by Bordeaux University student and founder of Georgian Experience Davit Jishkariani and Georgian Wine Club president Malkhaz Kharbedia. As he says, "This presentation was exceptionally interesting for it was held in University, in one of the most important wine educational centers of the world - Bordeaux Sciences Agro. Entire audience was students and academic personnel. They are not so-called "wine snobs" but professionals either future professionals who really care for novelties and try to learn about subject as much as possible. All their questions were about details and it was impossible giving brief answers. Especially delightful was to hear their conclusions and parallels when tasting one or another (breed or sort) Georgian wine".
Meeting organizer Davit Jishkariani says: "Attention audience paid to fermentation process details in qvevri was very delightful. In general, it turned out to be interesting and interactive evening".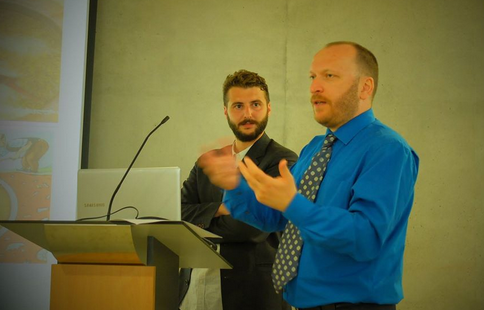 Event was followed by tasting. It gave an interesting opportunity to compare qvevri and European-style wines. Following wines were presented for tasting: Chkhaveri Rose (Iberieli), Kisi (GWine), Kisi (Vinoterra), Goruli Mtsvane (Chateau Mukhrani), Saperavi (Jakeli Wines), Saperavi (Nika's Wine), Mtsvane-Kisi (Telavi Marani), Rkatsiteli, Khikhvi (Satsnakheli), Aladasturi (Lagvinari), Mukuzani (Tbilvino), Khvanchkara (Telliani Valley).
After the meeting, professors and students of Bordeaux Sciences Agro came with an idea to visit Georgia and learn more about local winemaking.
Source
(abridged)
© Georgian Wine Club, Wine Information Center
To add this Search Box to your website, click here. Many designs are available.