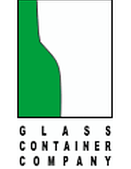 23.06.2015. (Hvino News). Georgian wine producer Kakhetian Traditional Winemaking (KTW) reported that company's business partner from Moldova - Glass Container Company SA - donated funds to help the victims of recent flood in Tbilisi.
"KTW wants to thank our partner company Glass Container Company S.A. from friendly Moldova, and company's CEO Oleg Baban, for taking to heart the tragic events which occurred in Tbilisi, and donating $ 10,000 to help the victims of the flood", - reads the statement of Georgian wine producer.
"Our two companies have been cooperating since 2012, and during this period we have found a reliable and strategic partner and friend in Glass Container Company. Words can not express our gratitude and respect for such a sincere act," - says Kakhetian Traditional Winemaking.
KTW was one of the first companies which contributed to the victims support fund with a 30 000 lari donation (read
here
).
Glass Container Company SA specializes in manufacturing of glass containers for wine, sparkling wine, brandy, beer, oil. The factory is located in Chisinau, Moldova.
© Hvino News
To add this Search Box to your website, click here. Many designs are available.