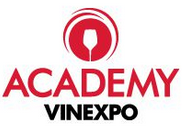 15.06.2015 (Hvino News). Yesterday Vinexpo 2015 was inaugurated by French President Francois Hollande. "Today Bordeaux is not only the Capital of the region, it is an exhibition venue for the whole of France, the Capital of the World of wines and spirits", declared the President of the Republic.
Eka Siradze-Delaunay, Georgia's ambassador to France, also attended the opening ceremony, reflecting the growing Georgia's involvement in cooperation with France in wine sector. Several Georgian wine producing companies are represented at Vinexpo in Bordeaux on June 14-18 (see more details
here
).
In the wine exhibition's program, Vinexpo is launching a range of innovations, such as Vinexpo Academy. Offering almost 80 special events over 5 days, the program of Vinexpo Academy adds a new dimension to the Vinexpo experience. This crucible of sensations and ideas will be hosting internationally renowned sommeliers, oenologists, economists and entrepreneurs who share their knowledge at guided tasting events and highly specialised talks. Georgia plays significant role in the Vinexpo Academy with following events:
June 14, 12:30 - 14:00
Georgian wine: promises and paradoxes. Tasting conducted by Lisa Granik MW. Location: Tasting Lab 2 - Hall 2.
The renascence of the Georgian wine industry expands our experience and understanding of indigenous varieties and winemaking techniques from the South Caucasus, but also poses philosophical questions regarding the meanings of such concepts as tradition and wine quality as interpreted by a different cultural lens. Explore these expressive varieties and ponder your own answers to these questions through a guided tasting.
June 15, 12:30 - 14:00
Georgian Wine - ancient and modern (Tasting). Location: Tasting Lab 3 - Hall 2
June 16, 12:30 - 14:00
Georgian wine tasting. Location: Tasting Lab 3 - Hall 2
International perspectives on Georgian wine main styles, regions, appellations, varieties, traditions and history.
Speakers:
Shalva Khetsuriani, president of the Georgian Sommelier association
Steven Spurrier, wine expert and wine writer
Paolo Basso, Best Sommelier of the World 2013
Founded in 1981 under the auspices of the Bordeaux Chamber of Commerce and Industry, the Vinexpo exhibition has grown over the years to become the leading gathering for wine and spirits professionals. Vinexpo is held in Bordeaux in odd-numbered years and brings together 48,000 trade visitors from 150 countries and 2,400 exhibitors representing 45 producer countries.
To add this Search Box to your website, click here. Many designs are available.