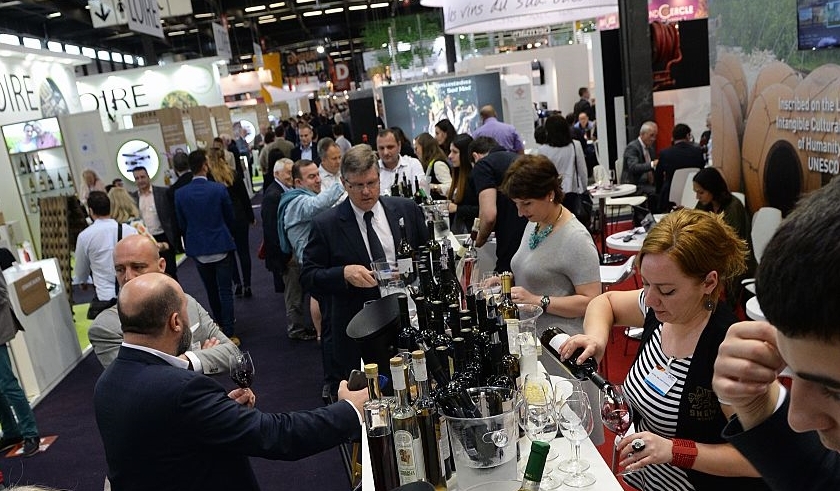 16.06.2015. Tiny Georgia brought its battle for freedom to the temple of wine this week, showcasing its winemaking magic for the first time at the world's biggest wine fair, Vinexpo.
Long dependent on sales to its mighty northern neighbour Russia as well as to its former Soviet-era partners, the Black Sea state uncomfortably wedged between Russia and Europe is increasingly looking west to develop its ancient wine industry.
"With every bottle of Georgian wine you buy, that's a little less lever of power its neighbours have over it," US wine expert Lisa Granik said in Bordeaux.
Georgians, who claim the world's first wines 8,000 years ago, are steeped in wine because of both religion and tradition. "It's like Georgians have an extra chromosome, a wine chromosome," said Philippe Lespy, the French CEO of Georgian Wines and Spirits Company.
As archaeologists see it, Georgia's bronze age wines dating to about the same time as early olive oil are probably very much like many of today's.
Early Georgians mulched grapes in their entirety -- juice, skins, pips, stems and all -- and left the mix to ferment in large egg-shaped clay pots known as "
kvevri
", stored in underground pits to keep the liquid cool.
The pots and the winemaking process are still used nowadays for reds and whites, especially in monasteries, and as the taste for naturally-made wines spreads globally, winemakers as far afield as Australia and Italy are mimicking the old technology.
The kvevri clay-pot method of fermenting wine won a place in 2013 on UNESCO's list of the "intangible cultural heritage of humanity."
"Contemporary Georgian wines never got bogged down in oaking" in wooden barrels, the ageing technique that gave many New World vintages an oak flavour derided by today's connoisseurs, said wine expert Granik.
"Clay is our answer to wood," said George Margvelashvili, who heads Tbilvino wine company, the biggest of the 13-company Georgia delegation who descended on Bordeaux for the fair with an Orthodox Christian bishop and a priest in tow from a monastery winery.
"Unlike wood, clay doesn't add a taste to the wine but helps the development of fruit aroma and tannins," said Margvelashvili.
"We are here to find new customers," he added. "Wine has a huge cultural and religious impact for us. We must maintain the industry."
Despite a nation's pride in its ancient tipple, in the Soviet era state-run wineries churned out less-than-perfect cheap assembly-line wine destined for markets across the USSR.
When the empire crumbled, government cooperatives slowly but surely were privatised with Margvelashvili's family and others acquiring stakes in the new firms.
Exports continued to flow to Russia, its biggest export market, until 2006 when Moscow banned imports of wine and water from Georgia as tension mounted ahead of the 2008 five-day war, predictably won by Russia.
Moscow lifted the boycott in 2013, but in the meantime Georgian producers struggling to maintain output modernised production and diversified their wines as they tried to break into new markets.
The result are finer high-end wines tasted by dozens of glass-swilling experts spitting into dump buckets at Vinexpo this week. "Good, very interesting wines," said well-known expert Michael Schuster of the wines.
But Georgia's biggest customer remains Russia, currently refurbishing abandoned wineries of its own, and whose taste for sweeter richer wines differ from those in the west for more natural refined vintages, leaving Georgia potentially between a rock and a hard place.
Wine-lovers nonetheless see a place on the world wine map for the globe's oldest vintner.
Archeologists have uncovered pips thousands of years old and because Georgia grows only 35 to 40 of its 525 grape varieties, oenologists see a brave new future ahead.
"I think we're at the beginning of an exciting new chapter," said wine writer Robert Joseph.
"Kvevri is a small proportion of the wine but it's attracting a lot of attention. It gives Georgia a way of starting a conversation at a time when so many countries are getting into this wine conversation."
© Agence France-Presse
To add this Search Box to your website, click here. Many designs are available.